Customer Service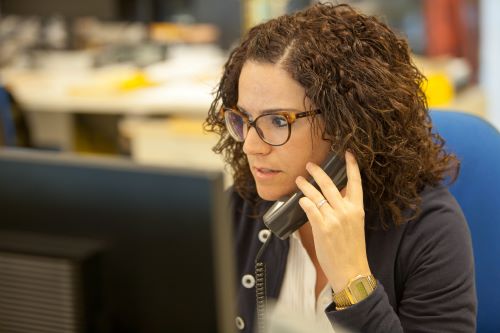 Do you need help?
Choose a location
to view contact options
CELO Chile

CELO Croatia

CELO France

CELO Germany

CELO Hungary

CELO Latvia

CELO Morocco

CELO Poland

CELO Romania

CELO Slovakia

CELO Spain

CELO Sweden

CELO UAE

CELO USA
New zinc die-cast screw IPSZ for ETICS – direct mounting without pre-drilling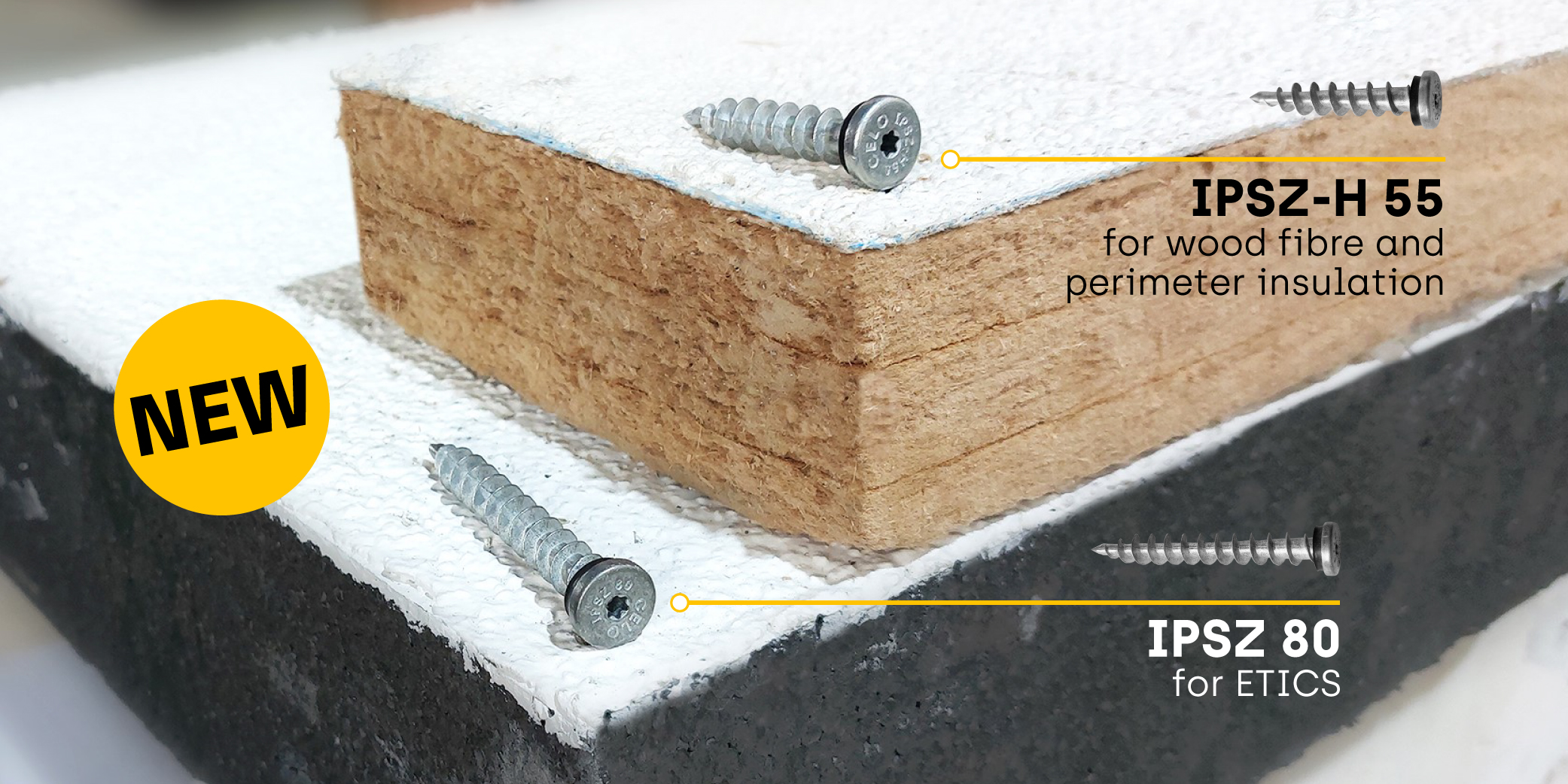 Wall connection rails (wall connection profiles) must be fixed every 20 cm. The new IPSZ insulation board screws made of zinc die-cast with pre-mounted EPDM seal can be optimally screwed in through the usually 8 mm through-holes. In these and other applications, the insulation screws help you save installation time, seal the fastening point on the façade at the same time and ensure the energy efficiency of your building envelope.
• Assortment
• Fast mounting
• Rain-tight and free of thermal bridges
Assortment for external thermal insulation composite systems
Extremely fast and free of thermal bridges, these are the ETICS insulation screws IPSZ from CELO. These are specially designed for direct fastening to insulated facades and are suitable for all common types of insulation. Two lengths are available:
The insulation screw IPSZ 80
With a length of 80 mm, the insulation screw IPSZ 80 ensures a secure hold of wall connection profiles, cap strips, skirting protection strips, signs or lighting on insulated façades from 80 mm thickness made of EPS or mineral wool, polystyrene boards, rigid foam boards or polystyrene boards.
Plus, it can be drilled into aerated concrete, too.
The insulation screw IPSZ-H 55
The IPSZ-H 55 insulation screw was specially developed with a length of only 55 mm to fit composite thermal insulation systems (ETICS) made of wood fibre insulation boards and perimeter insulation from 60 mm. These insulation boards offer a significantly better hold, which is why the shorter IPSZ-H 55 is used here.
Extremely fast assembly in a single step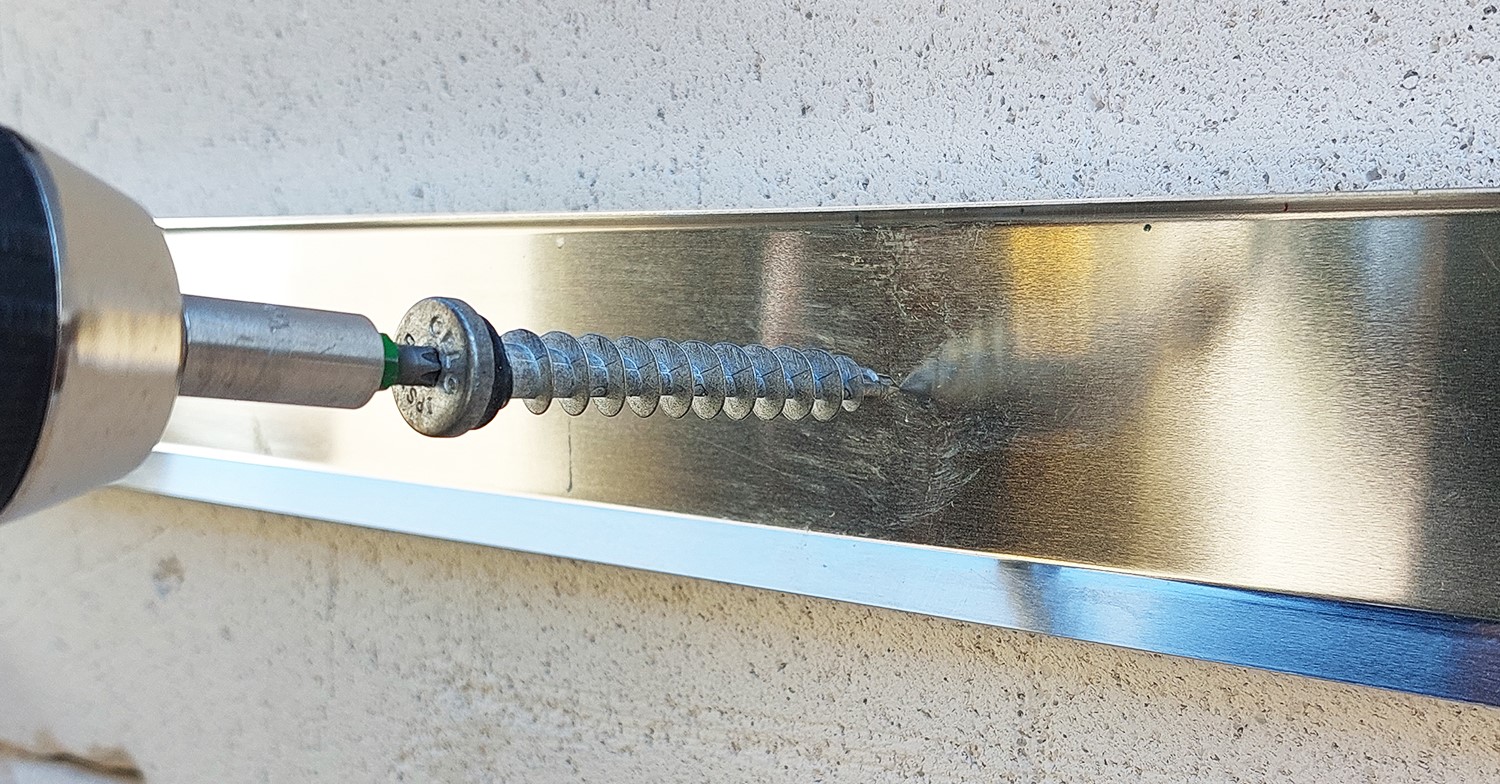 With the ETICS insulation screws IPSZ made of zinc die-cast, you minimise your time effort: screwed in, sealed and fastened without thermal bridges in just one step. This is how it works: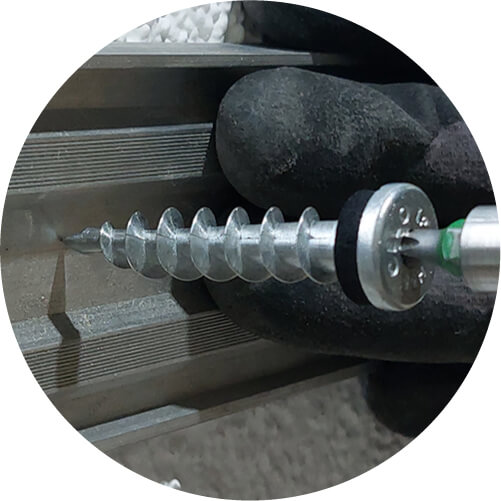 Quick system without pre-drilling
The zinc die-cast insulation screws IPSZ for insulation boards do not require any pre-drilling - neither in the insulation material nor in the wall connection rails do holes have to be pre-drilled. Time-consuming marking of the fastening points is also unnecessary, as the component only needs to be held and can be screwed down directly.
Direct mounting thanks to sharp drill tip
The installation time is drastically shortened with the IPSZ insulation screws, as the sharp drill point eliminates the need to pre-drill into plaster. You only have to handle the screw once and it screws itself through the plaster.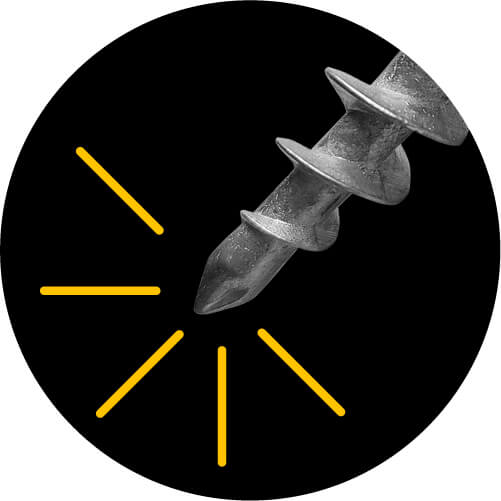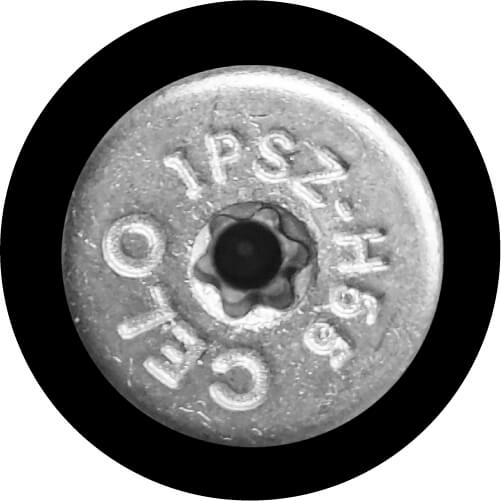 TX drive for optimum power transmission
At the same time, the TX25 drive ensures good power transmission with a similar bit size. The assembly is done with a standard cordless screwdriver.
Annoying sealing is no longer necessary
Due to the integrated and pre-mounted EPDM sealing ring, no subsequent sealing is necessary, which also saves you an installation step with the IPSZ insulation screws.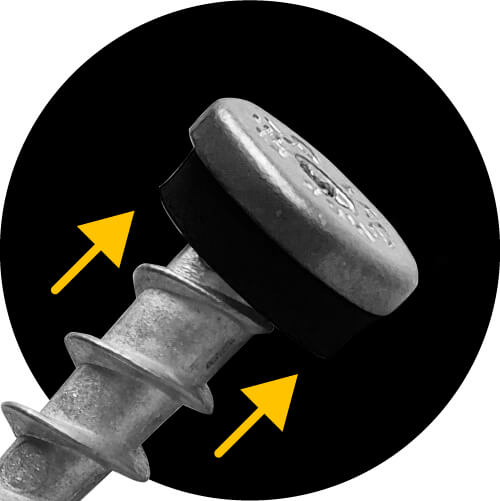 Avoid thermal bridges with the insulation screw IPSZ with EPDM seal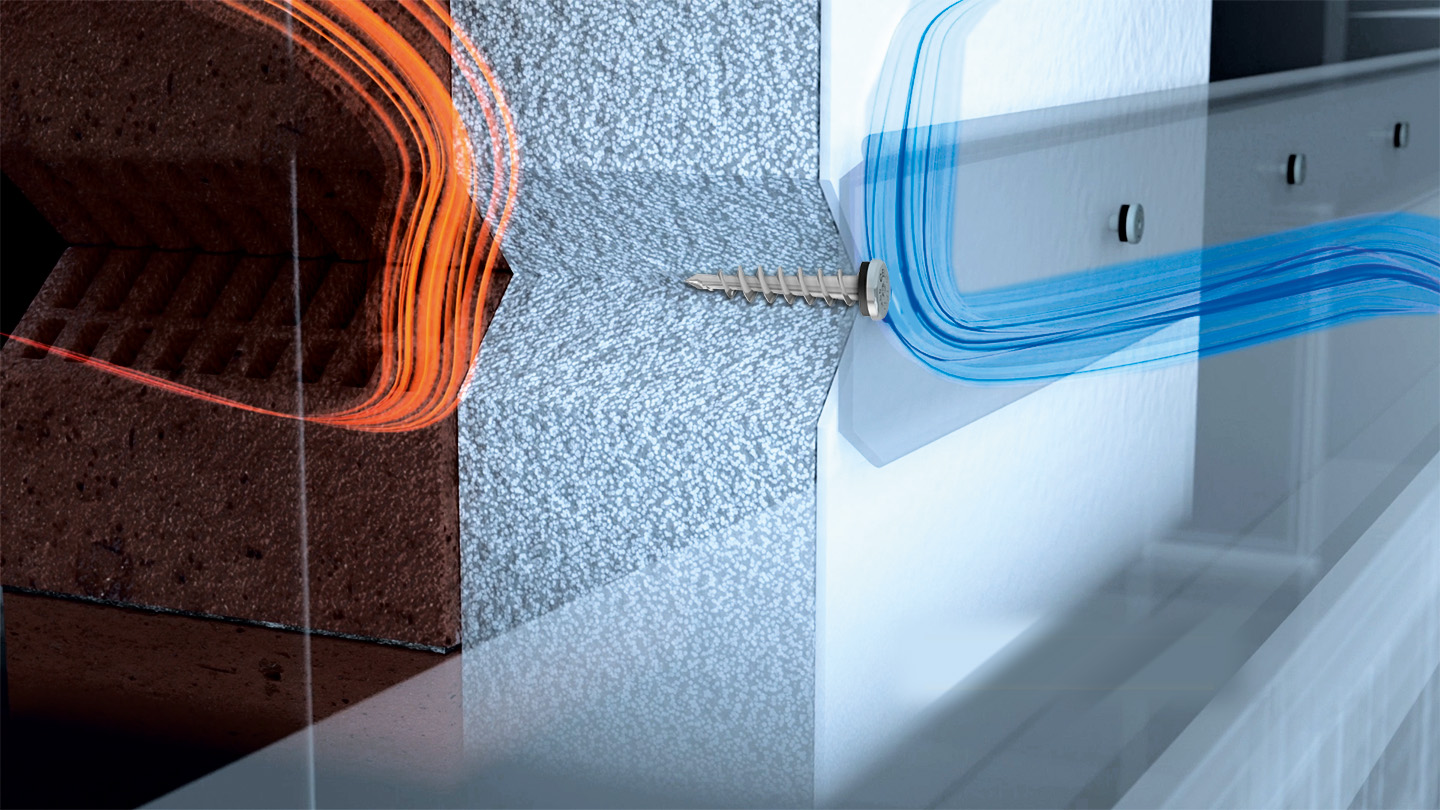 When fastening to insulated façades, there is a risk of heat transmission and energy loss at the fastening points - the so-called thermal bridge or, colloquially, cold bridge. As an expert with more than 60 years of experience in fastening technology, CELO knows about these challenges and has developed a solution with the IPSZ insulation screw that prevents both the formation of thermal bridges and the penetration of moisture into the façade and allows you to fasten attachments in an energy-efficient manner. Find out more about the screw components:
Corrosion-resistant zinc die casting
Zinc die casting is characterised by its strength and durability. At the same time, this choice of material enables high precision and accuracy in production, resulting in consistent, high quality.
EPDM sealing for permanent watertightness
Due to the pre-mounted EPDM (ethylene-propylene-diene-monomer) seal, the insulation screws IPSZ are ageing-, weather- and UV-resistant. The sealing ring prevents water from penetrating the façade because its flexibility allows it to adapt to the surface - in normal use, it rests on the sheet metal and seals the through-hole watertight. 
The insulation screws IPSZ are an ideal addition to the range of thermal bridge-free and energy-efficient insulation plugs and screws from CELO, which can be installed directly into the insulation material and reduce the installation time.
Do you have any questions about CELO's energy-efficient insulation fastening? Do not hesitate to contact us. Call us or write to us via our contact form. We will answer you as soon as possible.