Customer Service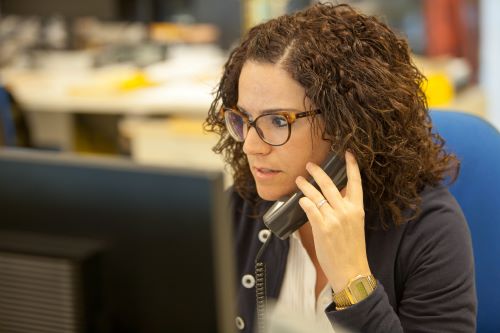 Do you need help?
Choose a location
to view contact options
CELO Chile

CELO Croatia

CELO France

CELO Germany

CELO Hungary

CELO Latvia

CELO Morocco

CELO Poland

CELO Romania

CELO Slovakia

CELO Spain

CELO Sweden

CELO UAE

CELO USA
Cookies Policy
Information regarding cookies
What are cookies?
Cookies are small text files located in your browser directory. When a website is accessed, a cookie that is placed on a device sends information to the browser. Cookies are extremely common and used on a number of websites. In general, the purpose of cookies is to improve the performance of the website and the user's experience in using that website, though cookies may also serve advertisements.
How to manage your cookie settings?
By accessing our website you are consenting to us placing cookies on your computer.
You can at any time change your cookie settings. Most web browsers allow some control of most cookies through the browser settings. To find out more about cookies, including how to see what cookies have been set and how to manage and delete them, visit http://allaboutcookies.org
Why we use cookies?
We use cookies not only to make our websites work but also to improve how they work so that we can offer you the best browsing experience. For example, if you use our dealer locator service and have cookies enabled our website will receive information from your computer regarding the last town or location you searched for on our dealer locator service, this saves you from having to re-enter the information every time.
The cookies we use are classed by the International Chamber of Commerce guide for cookie categories:
Strictly necessary cookies - essential in order to enable you to move around the website and use its features, such as accessing secure areas of the website. Without these cookies services you have asked for, like shopping baskets or e-billing, cannot be provided. These cookies do not gather information, they are integral to the functionality of the website, without them the sites will not work correctly. Under the E-Privacy rules, these cookies are allowed and we automatically place them on your browser. If you choose to disable these cookies it is on the understanding that this website will not work correctly.
Performance cookies - collect information about how visitors use a website, for instance, which pages visitors go to most often, and if they get error messages from web pages. These cookies don't collect information that identifies a visitor. All information these cookies collect is aggregated and therefore anonymous. It is only used to improve how a website works.
Functionality cookies - allow the website to remember choices you make (such as your user name, language or the region you are in) and provide enhanced, more personal features. These cookies can also be used to remember changes you have made to text size, fonts and other parts of web pages that you can customize. The information these cookies collect may be anonymized and they cannot track your browsing activity on other websites.
Targeting or advertising cookies - used to deliver adverts more relevant to you and your interests. They are usually placed by advertising networks with the website operator's permission. They remember that you have visited a website and this information is shared with other organizations such as advertisers.
Third-party cookies - we have taken steps to try to ensure that the cookies being used fit the descriptions used above and that the 'Accept' selection will honour your wishes but some third-party cookies may still get downloaded. Unfortunately, we do not have control over these cookies, in this case you should refer to the list of cookies on this page which provides further details.
Cookies used in our websites - The cookies, pixels or other information storage and retrieval devices used on this website are used to track the interactions of users with the Website and improve the user experience. You can find all cookies and information about them in the "Control your privacy", and then "Manage options", section found in the footer of this website. 
The following list provides information links about advertising, interests and configuration cookies or pixels that could be contained in our website:
Change the cookies configuration
The cookies help us improve your experience, by removing them the web functionality may be affected.
You can delete them or change the configuration at any time through your browser.
You can access to delete these cookies through your browser:
Firefox configuration: https://support.mozilla.org/es/kb/habilitar-y-deshabilitar-cookies-que-los-sitios-we
Chrome configuration: https://support.google.com/chrome/bin/answer.py?hl=es&answer=95647
Explorer configuration: https://windows.microsoft.com/es-es/windows7/how-to-manage-cookies-in-internet-explorer-9
Safari configuration: https://support.apple.com/kb/ph5042
Opera configuration: https://help.opera.com/Windows/11.50/es-ES/cookies.html
Published: 2023-11-09