Customer Service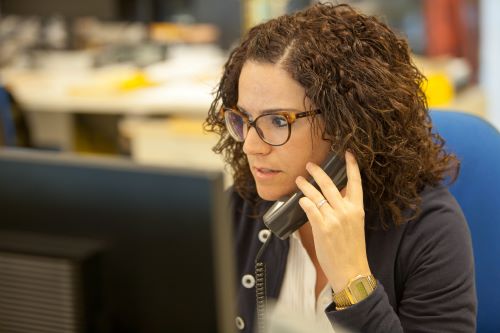 Do you need help?
Choose a location
to view contact options
CELO Chile

CELO Croatia

CELO France

CELO Germany

CELO Hungary

CELO Latvia

CELO Morocco

CELO Poland

CELO Romania

CELO Slovakia

CELO Spain

CELO Sweden

CELO UAE

CELO USA
What are self-tapping screws?
Published: 2021-07-22 | Updated: 2023-09-17
 One of the most important features of self-tapping screws is that they remove the need for a tap by having sharp cutting threads that can cut their own thread as the screw is fastened into the material.
Self-tapping screws are ideal when looking to secure 2 different types of material together. 
They come in all different head types and sizes, meaning you will always be able to find the perfect screw for your application, whether you are looking to fix wooden fences or attach metal to PVC profile. When deciding on the screw length you will need to take into account the materials thickness so that there is enough space to ensure that the screw can start threading properly. 
How to use self-tapping screws?
Using self-tapping screws is relatively simple. First step - choose the screw that you will use for your application!
Once you have decided on the screw, it is then recommended that you mark with a pencil where you will drill the hole; this will allow for an acurate installation. Then you will need to drill a pilot hole. When drilling the pilot hole it is essential to make sure you drill a hole that is smaller than the actual screw as you need to leave enough room to make sure the screw can cut its own threads for a secure fixing. 
Next all you have to do is place the screw into the pilot hole and screw in tight with a screwdriver. However, it is important not to fasten the screw too tightly as it may cause the head to strip. 
What self-tapping screw should I use?
Screws for wood and chipboard
Tested and approved according to European standards of the ETA, the Velox is a high-quality product perfect for carpentry and other lower load applications such as hinges, doors, and wooden furniture. 
The BMax is ETA approved for use in timber construction, suitable for the highest requirements and of excellent quality. It is a heavy-duty screw that is used in general construction applications such as structural wood roofing, wooden facades and wooden houses. 
The SPS provides a great price-performance ratio and is the product of choice when looking to install wooden beams or panelling. Due to its standard thread without milling properties the screw can be used with plugs as it will not cut into them. 
Screws for Drywall and PVC
The PVP screw has been specially designed for the construction of PVC windows. Its main application is the fixing of the perimeter fittings in the PVC profile. Comes with a countersunk head that allows for a flush finish. 
Special hardened coarse thread drywall screw SSG is ideally suited for fixing plasterboards to wooden framework. The countersunk head allows you to achieve a flush finishing with the building material for easy covering and plastering 
This fine thread drywall screw SSF is designed to fix plasterboard boards to aluminium profiles with a thickness up to 0,8 mm. Thanks to the countersunk head you can achieve a flush finishing in the building material, making it easy to cover/plaster over.