Customer Service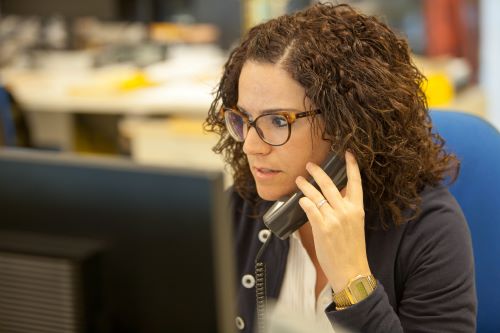 Do you need help?
Choose a location
to view contact options
CELO Chile

CELO Croatia

CELO France

CELO Germany

CELO Hungary

CELO Poland

CELO Romania

CELO Slovakia

CELO Spain

CELO Sweden

CELO USA
Books not to miss this World Book Day 2021
Published: 2021-04-15 | Updated: 2023-04-18
In celebration of World Book Day, we asked our colleagues, what some of the most interesting books they had read were in relation to the construction and industry areas. Below we have managed to categorise them into 3 topics: Construction Industry, Business Improvements and Sustainable Futures. 
In 2020 the coronavirus pandemic affected all areas of the world, leading to countries shutting down their borders and economies, impacting many international and local businesses. With the opening up of economies in 2021, we know how important it is for businesses wanting to move forward and grow. 
The books mentioned below can hopefully provide information to help you understand the way the industry works or may empower you and provide ideas on how to improve the future of your business or career.   
With over 50 years working in the construction industry, we understand that the management of time and resources are some of the biggest challenges facing our customers. Along with our blog post on how to increase the efficiency of your construction installations in 2021, hopefully, these books will also be able to provide you with some insights on how you can save time and money. 
Take control of your construction contracting business and manage it through the natural highs and lows of the construction market. Learn from a team of construction business veterans led by Thomas C. Schleifer, who is commonly referred to as a construction business "turnaround" expert due to the number of construction companies he has rescued from financial distress. His financial acumen, combined with his practical, hands-on experience, has made him a sought-after private consultant. His experience and no-nonsense philosophy have truly given him a unique perspective. Important topics covered include: Understanding the primary areas of construction business failure in the next decade. Minimizing business risk with real-world examples. Developing a positive and competent management attitude and strategy. Discover how to maneuver through this complicated and risky industry by using the authors' research and proven success strategies to sustain and grow your business.
The construction of housing, commercial property and infrastructure projects – roads, bridges, tunnels, railways, airports – for both the private and public sectors is one of the biggest industries in the world. It contributes around 10 per cent of world GDP, employs 7 per cent of the global workforce, and consumes around 20 per cent of the world's energy. It is also a highly fragmented industry with very low profit margins and a high risk of failure for the many firms operating in its complex supply chain. Stephen Gruneberg and Noble Francis present an up-to-date analysis of how construction markets operate, how firms collaborate on projects, and how their business models work. They explore the many distinctive features of the economics of the industry, such as the use of cost-reduction rather than profit-maximizing behaviour, the processes of tendering and procurement, and the often cyclical nature of demand. As well as discussing industry-wide issues, the authors also examine how individual projects are costed.
Construction industry business coach, speaker, and author, Shawn Van Dyke, has taken the core concepts of Mike Michalowicz's Profit First and customized them to address the specific needs of the construction industry. Profit First for Contractors addresses the major struggles contractors face and provides clear and actionable guidance on how to overcome them. Shawn shows contractors how to go from simply getting by to becoming permanently profitable. This book is for every construction business owner who dreams of prosperity. Using Van Dyke's Profit First for Contractors system, readers will learn how to break out of the "craftsman cycle" - the seemingly never-ending loop of urgent tasks and responsibilities that keep contractors from gaining traction toward their important goals. He guides construction business owners how to understand their financial statements and how to use them to determine the markup and margin that lead to profits. You will also learn how to develop solid rules of thumb for the operation of your construction businesses, and how to implement an effective cash management plan that simplifies accounting and leverages normal human behavior. Using real-life stories from actual construction business owners, step-by-step advice, and his conversational twang, Van Dyke puts permanent profitability within reach of every construction business owner.
At CELO we are dedicated to attention to detail: Small Things Matter. This is why we believe that growth and improvements to your business can be improved by developing your mindset to produce your best work within the construction and installation industries. Allowing you to make efficient and lasting changes to your business. Here are 3 of the books that have helped some of our colleagues: 
Deep work is the ability to focus without distraction on a cognitively demanding task. It's a skill that allows you to quickly master complicated information and produce better results in less time. Deep work will make you better at what you do and provide the sense of true fulfillment that comes from craftsmanship. In short, deep work is like a super power in our increasingly competitive twenty-first century economy. And yet, most people have lost the ability to go deep-spending their days instead in a frantic blur of e-mail and social media, not even realizing there's a better way. In DEEP WORK, author and professor Cal Newport flips the narrative on impact in a connected age. Instead of arguing distraction is bad, he instead celebrates the power of its opposite. Dividing this book into two parts, he first makes the case that in almost any profession, cultivating a deep work ethic will produce massive benefits. He then presents a rigorous training regimen, presented as a series of four "rules," for transforming your mind and habits to support this skill.
In Clockwork, Mike Michalowicz, draws on more than six years of research and real life examples to explain his simple approach to making your business ultra-efficient. Among other powerful strategies, you will discover how to: Make your employees act like owners - Free yourself from micromanaging by using a simple technique to empower your people to make smart decisions without you. Pinpoint your business's most important function - Unleash incredible efficiency by identifying and focusing everyone on the one function that is most crucial to your business. Know what to fix next - Most entrepreneurs try to fix every inefficiency at once and end up fixing nothing. Use the "weakest link in the chain" method to find the one fix that will add the most value now.
"Mindsets" is a word that is used quite frequently, however, many of those who use it are unaware that mindsets are foundational to and dictate one's success in life, work, and leadership. They are also unable to identify specific mindsets that are necessary for success. Ryan Gottfredson has created a comprehensive and research-based guide, Success Mindsets, that is designed to awaken readers to: The power of mindsets, The four mindsets they need to have to be successful, The mindsets they currently possess through personal mindset assessment. This awakening process empowers readers to unlock the greatness within themselves and reach the heights of success that they have been seeking but have thus far been unable to obtain. Within Success Mindsets, Ryan takes readers on a self-awakening journey to identify and unlock the four success mindsets necessary to enhance success across their life, work, and leadership.
Sustainability is a hot topic for 2021 and many of our customers have been moving towards a more energy-efficient way of working and focusing on renewable energy. Because of this, we have developed the largest range of insulation fixings, to help improve the energy efficiency of your homes and buildings. We have many sustainability warriors working in the CELO offices around the world and here are some of the books that have inspired them. 
Net Zero Energy Building: Predicted and Unintended Consequences presents a comprehensive overview of variations in 'net zero' building practices. Drawing on examples from countries such as the United States, United Kingdom, Germany, Japan, Hong Kong, and China, Ming Hu examines diverse approaches to net zero and reveals their intended and unintended consequences. Existing approaches often focus on operating energy: how to make buildings more efficient by reducing the energy consumed by climate control, lighting, and appliances. Hu goes beyond this by analyzing overall energy consumption and environmental impact across the entire life cycle of a building—ranging from the manufacture of building materials to transportation, renovation, and demolition. Is net zero building still achievable once we look at these factors?
Bill Gates has spent a decade investigating the causes and effects of climate change. With the help of experts in the fields of physics, chemistry, biology, engineering, political science, and finance, he has focused on what must be done in order to stop the planet's slide to certain environmental disaster. In this book, he not only explains why we need to work toward net-zero emissions of greenhouse gases, but also details what we need to do to achieve this profoundly important goal.
Written by a team of recognized experts and educators, this authoritative textbook offers comprehensive coverage of all major renewable energy sources. The book delves into the main renewable energy topics such as solar, wind, geothermal, hydropower, biomass, tidal, and wave, as well as hydrogen and fuel cells. By stressing real-world relevancy and practical applications, Fundamentals and Applications of Renewable Energy helps prepare students for a successful career in renewable energy. The text contains detailed discussions on the thermodynamics, heat transfer, and fluid mechanics aspects of renewable energy systems in addition to technical and economic analyses. Numerous worked-out example problems and over 850 end-of-chapter review questions reinforce main concepts, formulations, design, and analysis.
We hope you were able to find something inspiring in our list of books for 2021. To keep up to date with more news and information then don't forget to subscribe to our newsletter down below. To discover what else we've been up to you can view more stories in our news section.