Customer Service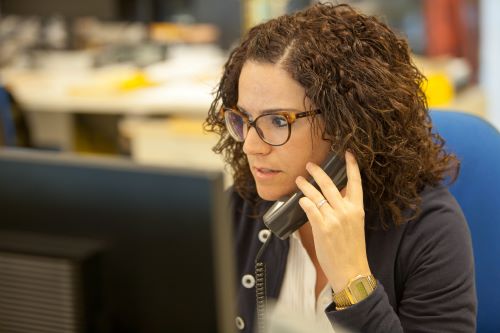 Do you need help?
Choose a location
to view contact options
CELO Chile

CELO Croatia

CELO France

CELO Germany

CELO Hungary

CELO Latvia

CELO Morocco

CELO Poland

CELO Romania

CELO Slovakia

CELO Spain

CELO Sweden

CELO UAE

CELO USA
CELO Introduces its new brand
Published: 1970-01-01 | Updated: 2023-09-17
APOLO leader in supporting products and channels, Apolo MEA leader in fixings and anchors and CELO leading screw manufacturer come together under the umbrella of a single brand to strengthen its international growth in the construction sector and more specifically in the field of professional installation. With this merger, distributors, installers, prescribers and suppliers benefit from a single brand that streamlines the search for products of the same category in both physical stores and digital search engines, in domestic and international markets ... simplifying the communication and enriching the experience with CELO products.

CELO, Apolo and Apolo MEA are stronger now. Together under the new brand CELO Fixings, sharing values and goals are committed to greater internationalization, greater closeness to its customers and greater use of the digital tools. The new brand is modern, offering easy visualization, clarity in design and a powerful message.
CELO knows that small things make our world work, from the largest buildings to the smallest fixings, from the simplest to the most sophisticated. Our world is made up of small pieces that together are part of something bigger.
CELO knows its importance, and therefore, as specialists, take care of each piece from the design to the assembly providing the latest technology and innovating to do it better every day.
Indeed, that groundbreaking new visual formed the basis for a brand-new corporate video presenting CELO as a global and innovative company, reflecting our ability to work paying attention to the details in order to deliver the best experience to our clients in all the markets we operate in.
Small Things Matter and foremost as metaphor for "caring for everything we do", symbolizing our new corporate moto and overall philosophy. This concept is key to CELO's future as we make further moves onto new International markets, not only with sales teams, but also by opening new facilities to supply these markets directly and by developing strong local partnerships for distribution.
 For all the mentioned above CELO is proud of introducing its new brand:

Our new corporate brand identity will be used on various materials, communications and promotional tools for both off- and on-line, representing CELO's identity from the digital world to traditional media such as official documents, fairs, promotions, sales support tools ... and progressively will be implanted at the point of sale, in packaging and other labels currently in the market.
 Ever since the beginning, designing innovative products and services that reduce installation time and costs has been the undercurrent driving CELO. This is what has helped us take bold strategic and client-oriented decisions, which made us groundbreakers and now has made us Global Fasteners leaders. Today, with our new brand identity, at CELO we're raising the bar a notch higher, marking a new chapter in our history.
CELO Marketing
marketing-spain@celo.com