Customer Service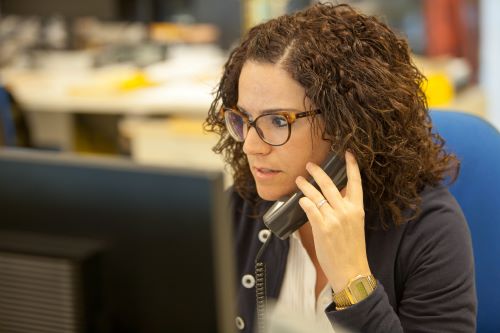 Do you need help?
Choose a location
to view contact options
CELO Chile

CELO Croatia

CELO France

CELO Germany

CELO Hungary

CELO Latvia

CELO Morocco

CELO Poland

CELO Romania

CELO Slovakia

CELO Spain

CELO Sweden

CELO UAE

CELO USA
5 reasons why you should be using concrete screws
Published: 2021-06-04 | Updated: 2023-11-22
Concrete screws have been gaining in popularity over the past years due to their time-saving and cost-reducing capabilities. They are also easy to use and are extremely versatile which is why they are quickly becoming the go to anchor for installations on concrete. 
Below we go through 5 reasons why you should be using concrete screws.  
Concrete screws are one of the quickest and easiest methods of installation, as they are directly screwed into the concrete. All you need to do is pre-drill and blow out the hole, then insert the screw! You can save up to 60 seconds compared to traditional installation methods and unlike other anchors you do not need additional steps or tools. This helps reduce installation time and increases efficiency. 
2) Flexible Installations
Unlike other methods of installation on concrete, once the concrete screw has been installed you are able to remove it. This is great when you are working on projects that are always changing or if a mistake is made. All you have to do is remove the screw and fill in the hole! Because concrete screws do not apply expansion when installed they are also flexible in their ability to be placed close to the edge or to each other. 
The concrete screw is extremely versatile as it is available in a variety of different head types.  Whether you're installing rails and supports with a pan-head screw, or securing fences and railings with a hex-head, they can be applied in many different situations. 
Most concrete screws come with a range of approvals and certifications including ETA approvals, fire resistance ratings and seismic approvals. This means you know that you are using the highest quality fixings which can be used in a wide range of applications. For example, CELO's BTSB concrete screw comes with ETA, fire, and seismic approval making it an ideal solution to use in earthquake prone areas and buildings, as well as fixing rails in fire escapes. But please check documentation of each screw to confirm approvals and ratings. 
You save on installation costs, from the reduction in time it takes to complete a project, and will also reduce costs if a mistake is made and you need to un-install and move the screw. Simple installation also means you do not need additional equipment, further reducing onsite costs. 
Choose CELO concrete screws - BTS
Overall the concrete screw provides a quick and easy installation method while providing strong values. Due to its efficiency, time and cost-saving properties CELO expects the popularity of the concrete screw to increase over the coming years and has a large range of concrete screws for all types of heavy-duty installations that come with ETA approval and are fire-resistant.
CELO has been a leader in fixings and fasteners since 1963. We provide many innovative solutions such as the BTS5 for fast installations, BTS6 for a secure installation for loads up to 85kg and the BTSB for heavy-duty installations.