Customer Service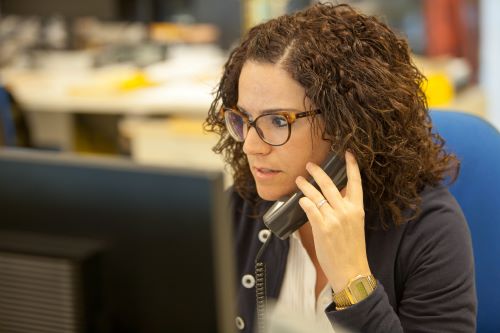 Do you need help?
Choose a location
to view contact options
CELO Chile

CELO Croatia

CELO France

CELO Germany

CELO Hungary

CELO Latvia

CELO Morocco

CELO Poland

CELO Romania

CELO Slovakia

CELO Spain

CELO Sweden

CELO UAE

CELO USA
New concrete screw BTS6 E long with M8 connection thread
Published: 2023-11-07 | Updated: 2023-11-17
HVAC or electrical installations on insulated ceilings can be quite expensive and challenging, and there are many applications including pipes, rails, and clamps, that are necessary to install to the ceiling, including insulated or suspended ceilings. 
With the traditional approach, using a drop-in anchor and threaded rod, you must drill through the insulating material into the underlying substrate and then blindly insert the anchor through the hole which can be quite a challenge...
Introducing the BTS6 E long with M8 connection thread!

The BTS6 E Long was initially designed for specific use with insulated ceilings. Its extended screw length enables the screw to span larger insulation thicknesses, providing a fast and secure solution for attaching to insulated concrete ceilings.
The addition of the new M8 connection thread now makes the BTS6 E Long an ideal choice for applications on insulated or drywall suspended ceilings. This includes fixing pipe clamps, rails, and profiles for use in the electrical sector.
Available references of BTS6 E Long with M8 thread
The BTS6 E Long with M8 thread is being launched in 5 different lengths to suit the different thicknesses of insulation:
Available references of BTS6 E with M8
Length (mm)
Insulation thickness (mm)
Anchorage depth (mm)
9ZG685M8BTSE
85
35/50
50/35
9ZG6135M8BTSE
135
85/100
100/85
9ZG6155M8BTSE
155
105/120
120/105
9ZG6175M8BTSE
175
125/140
140/125
9ZG6195M8BTSE
195
145/160
160/145
Advantages of the BTS6 E Long with M8 connecting thread
How to install the BTS6 E M8 concrete screw to insulated ceilings?
Assembly in just 2 steps: pre-drill and screw in!
The concrete screw can be used without much waiting time and does not have to be installed together with plugs, but can be screwed directly into the pre-drilled and cleaned hole.
It should be noted that more than a single concrete screw must be used in order to remain within the ETA approval for multiple fixings. 
Installation of the BTS6 E with a hexagonal head with an integral washer and metric connection thread.
In summary, the BTS6 Long E with M8 thread is the perfect solution for installations on the insulated ceiling, especially for electrical and HVAC applications that require clamps and profiles. They are safe and can be installed quickly, are immediately loadable and can be completely dismantled.
More concrete screw information
Do you have any further questions? 

Our technical advisory team will be happy to answer any questions you may have about concrete screws and fastening technology in general, purchasing options and your individual installation situation on insulated ceilings. We will respond to your enquiry via our contact form as quickly as possible.