Fixings and innovative solutions for pros at CELO
Software anchor calculator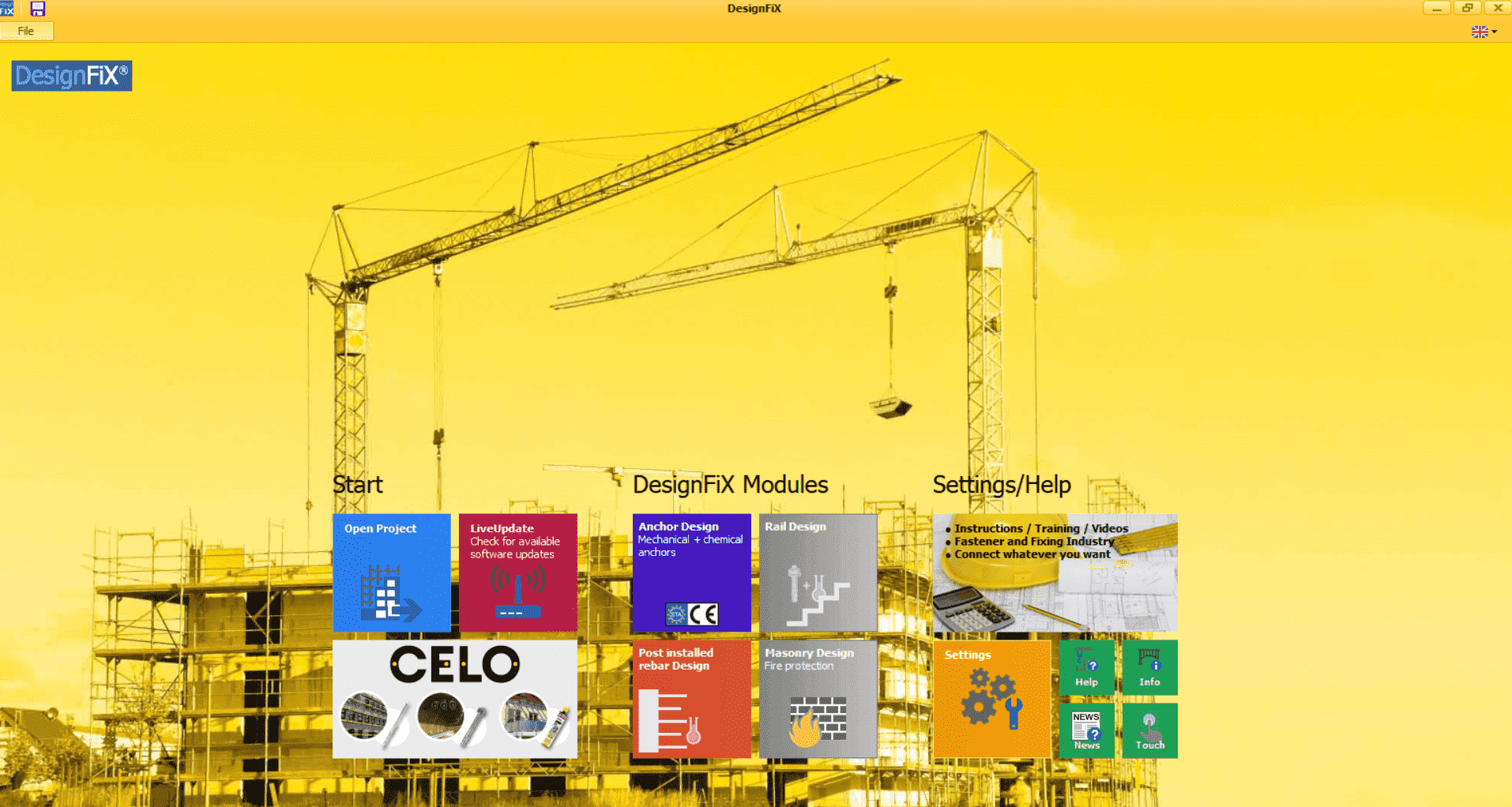 Design of CELO Fixings heavy duty anchors - metal and chemical anchors in concrete.
Fast real time calculation. Intuitive user interface including 3 dimensional graphics.
Flexible anchor positioning for various base plate geometrics.
Perfect for planners and architects.
Professional and clear documentation. Available in many languages.
Great features.
Stress visualization of the base plate (FEM calculation).
Further modules will follow.
Free download of the design software (Windows PC and tablet).
Download