Customer Service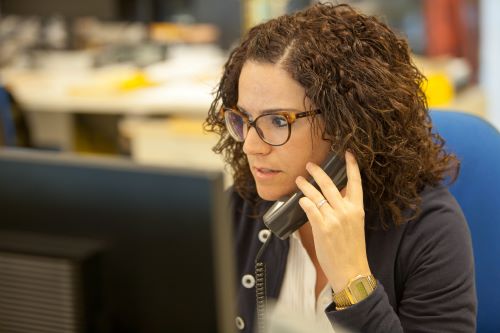 Do you need help?
Choose a location
to view contact options
CELO Chile

CELO Croatia

CELO France

CELO Germany

CELO Hungary

CELO Latvia

CELO Morocco

CELO Poland

CELO Romania

CELO Slovakia

CELO Spain

CELO Sweden

CELO UAE

CELO USA
Mechanical Fasteners for Concrete
Published: 2021-04-21 | Updated: 2023-09-17
Concrete screws, anchor bolts and sleeve anchors are some of the most popular concrete fasteners in construction related activities. Although they can be used for the same applications, each one has their own strengths which could be suited to certain situations and used in concrete. In this text we will present the 3 main fasteners when used in concrete: sleeve anchors, anchor bolts (both also categorized as expansion anchors) and concrete screws. 
Just as wood screw works on wood, a concrete screw can be screwed into concrete with only needing to predrill a hole first. Concrete screws don't apply expansion and pressure on the base material which reduces it's cracking effect on the concrete by the expansion force when set. They also provide a quick installation with good tension and shear values, making them a good choice for many applications in concrete.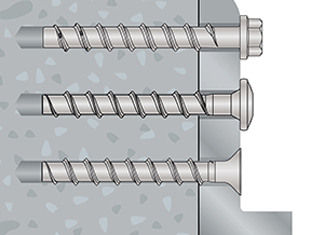 Anchor bolts, also known as wedge anchors, are heavy duty fasteners that are specifically designed for use with cracked concrete in ceiling applications, and frequently used for façade substructures on walls. Unlike the sleeve anchor the bolt anchor gets its hold from just a small area with a short collar at the base of the anchor that will open as the anchor is tightened. It is this collar that makes it suitable for ceiling applications as it can readjust in case of cracking from the pressure of weight.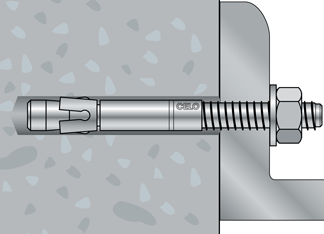 Sleeve anchors are used for connecting structural and non-structural elements to concrete.  The anchor has an expansion cone, which expands the sleeve through its internal threading. As it is tightened it will expand against the base material, giving it a strong hold that distributes the load along the length of the embedment. Their thicker width, provides them with a higher shear resistance making it the best mechanical anchor for installations on walls.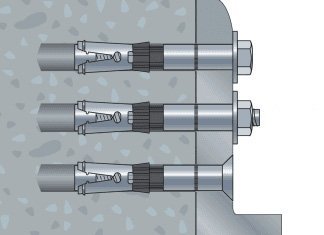 M10 Mechanical fastener comparison
Although all 3 mechanical anchors provide high values with many certifications and approvals available such as ETA or seismic, the following table shows the main differences. When the application and the installation requirements are the same for the 3 types of anchors then the concrete screw has an advantage over the  other options by being faster, easier and more flexible.

The concrete screw provides the quickest installation time by reducing the number of steps needed for installation; all you need to do is pre-drill the hole and then screw it in by using an impact wrench! When using the concrete screw, you can install up to 5 times faster compared to the sleeve and wedge anchors, because the expansion anchors require a hammering step first to fix them properly. Plus, when installing the sleeve or wedge anchors you must make sure that your torque is set to the correct strength in order to guarantee the correct installation. The concrete screw only requires an impact wrench with the recommended torque.
The concrete screw also provides flexibility in that you can remove the screw once it has been installed. This is perfect for those times when a project changes or a mistake is made, and you need to readjust the placement of the fixing. 
Due to its high load values, easy installation and approvals, concrete screws provide an interesting alternative to many applications where chemical anchors are currently being used, reducing the cost of the installation, and making the process easier and faster. 
CELO provides a wide and growing range of concrete screws for a fast, secure and easy installation. You can check out our full range of our BTS concrete screw family.