Customer Service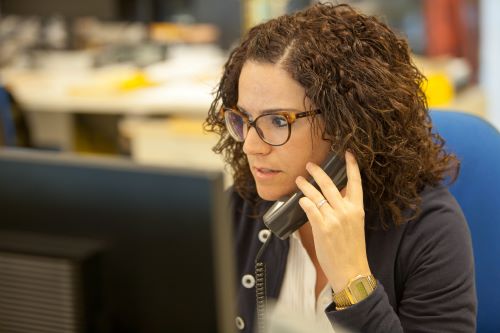 Do you need help?
Choose a location
to view contact options
CELO Chile

CELO Croatia

CELO France

CELO Germany

CELO Hungary

CELO Latvia

CELO Morocco

CELO Poland

CELO Romania

CELO Slovakia

CELO Spain

CELO Sweden

CELO UAE

CELO USA
5 benefits of chemical anchors
Published: 2022-01-25 | Updated: 2023-09-17
Chemical anchors not only meet amazing requirements and withstand the highest loads,  they help us Realise very demanding fastening applications. But, with heavy-duty construction projects comes  great responsibility!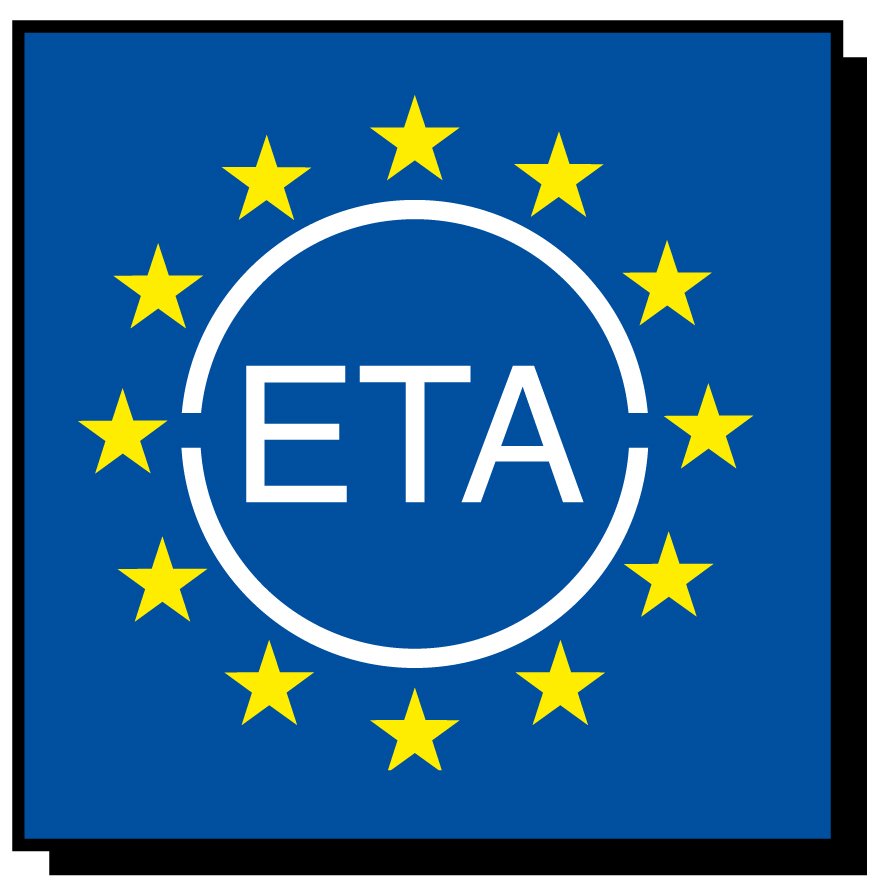 For safety critical applications, the reliability of the fixing is crucial, and the usage of a high-quality, safe, and extensively tested anchor is a must. We guarantee this safety of the anchor's performance through comprehensive testing according to the state of the art - certified by an ETA (European Technical Assessment/Approval) and the CE mark. Fastening technology products with an ETA are not only recognised in all member states of the EU, but also beyond, often worldwide.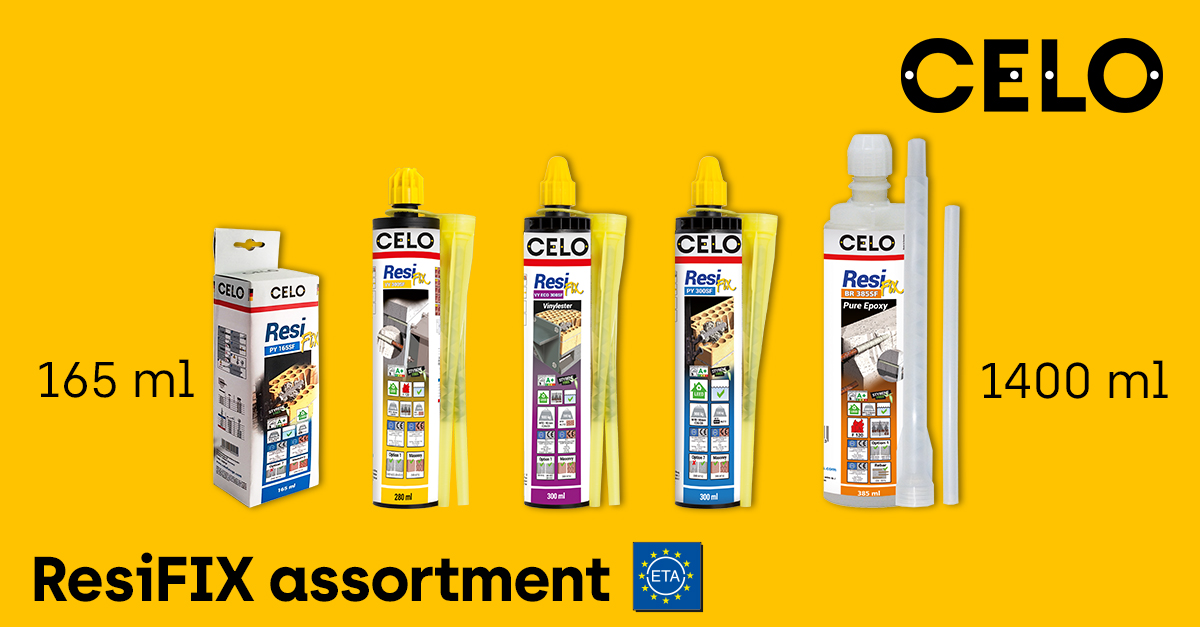 To ensure maximum user safety, all CELO resins obtain several ETAs for different uses. When passing  the testing program it leads to the "assumption of a working life of the anchor of at least 50 years" or even 100 years, in the case of a new Pure Epoxy plus resin that will be launched shortly. The ETAs either provide Product performance data about the suitability in certain substrates (e.g. cracked and non-cracked concrete or masonry) or for a certain application (e.g. subsequently mortared reinforcement connections).
Most of the chemical injection systems from CELO are tested for use in areas with high risk of earthquakes and are therefore suitable for usage under seismic conditions, which widens the possible range of applications for the installer. Premium products such as the ResiFIX VY SF and ResiFIX Pure Epoxy also have an additional expert opinion for resistance under fire exposure (R120).
2. One step ahead of metal anchors
In terms of substrates, chemical mortars are one step ahead of metal anchors: not only are they highly powerful in solid materials like concrete, solid bricks or natural stone - their initial flexible consistency enables the chemical mortar, together with the perforated sleeve, to adapt to any stone geometry and thus reach high loads in any kind of hollow brick up to ca. 140 kg per fixing point, depending on the brick type.
Wet or waterfilled drill holes are no problem for all the CELO ResiFIX resins and even overhead installations are possible.
In which cases you should opt for mechanical anchors such as concrete screws, you can find out here.
3. Suitable for contact with drinking water and low temperatures
The wide assortment of chemical mortars from CELO applies to heavy-duty applications like steel constructions, cantilevers, façade constructions, distance mountings, stairways, pipe installations etc.
Answering specific needs, some of our products go beyond that and offer suitability for contact with drinking water or extreme climate conditions. For example, the Vinylester ResiFIX VYSF Cool is the product of choice when temperatures go down to -20°C.
The ResiFIX lealfet offers an overview of products, their load values, shelf life and suitability for wet drillholes, temperature range and contact with drinking water:
4. Harmless to your health
The chemical mortars from CELO are harmless to your health after curing as proven by the following tests and certificates:
All CELO resins have styrene-free formulations, which means there is only marginal to medium odour during the installation.
The ResiFIX mortars from CELO rank in class A+ of the French VOC label for lowest emissions of critical substances in closed spaces, and are harmless to health after curing
The chemical mortars are tested by the sustainability certification LEED for environmentally friendly, low-pollutant, low-emission, and sustainable construction products.
An explanation of the icons used in our websites and catalogues to indicate approvals, tests, origin and use of special materials can be found here.
5. User friendly, wide assortment, easy transportation and storage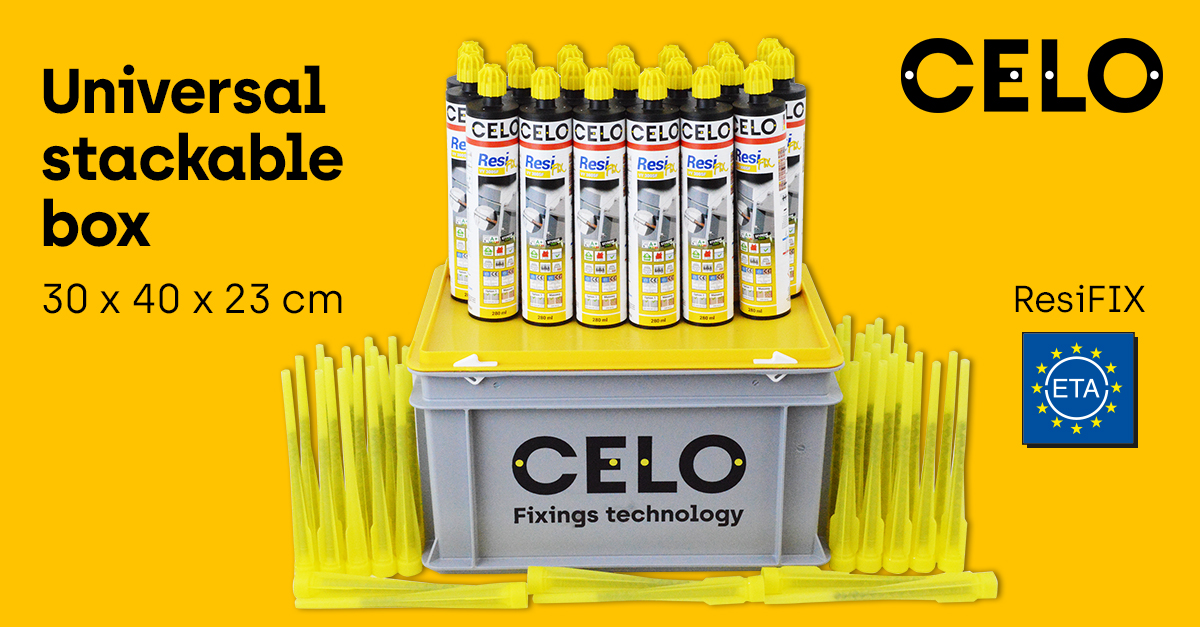 User friendly
In general CELOs cartridges include two mixing nozzles so you can continue working immediately after an interruption. Once opened, the cartridges can be reused after resealing.
Wide assortment of cartridge sizes and anchor rods
You can also choose from a wide assortment of cartridge sizes, ranging from 165ml-1400ml, and a wide assortment of anchor rods which are available in zinc plated steel 5.8, hot-dip galvanised steel and stainless steel A4.
Easy transportation and storage
CELO offers two types of stackable and stable universal boxes, with 20 cartridges+ mixing nozzles inside. Not to forget: Most cartridges have a long shelf life of 12 to 24 months.
Accessories for your safety-relevant applications
You will find all the accessories needed for your safety-relevant applications at CELO: including dispensers, mixing nozzles, cleaning brushes, many types of sleeves like plastic and metal sleeves and internal threaded sleeves, a wide variety of metric anchor rods, as well as the ready-to-use set with the heavy-duty sleeve ResiTHERM® 37/0.


Find the whole range of CELO`s ETA approved chemical injection systems here:
If you have questions and need our support for your individual application, technical assistance or further information, do not hesitate to contact us here.