Customer Service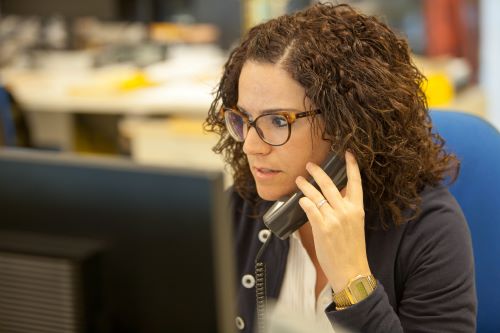 Do you need help?
Choose a location
to view contact options
CELO Chile

CELO Croatia

CELO France

CELO Germany

CELO Hungary

CELO Latvia

CELO Morocco

CELO Poland

CELO Romania

CELO Slovakia

CELO Spain

CELO Sweden

CELO UAE

CELO USA
Privacy Policy
1. Organisation responsible
CELO SA, CELO Distribución SA and Celo Fijaciones SL. are companies in the CELO group (hereinafter GC), with registered address at PI PLA DE LA BRUGUERA CL ROSELLÓ, 7. 08211 - CASTELLAR DEL VALLÈS (BARCELONA); as administrator of the website https://www.celofixings.com it is the organisation responsible for handling the personal data of users who access the GC websites (you).
In order to ensure compliance with current data protection legislation, GC has implemented technical and organisational security measures.
In accordance with current legislation, information about the scope and purpose of the collection, processing and use of the data gathered by GC is provided below.
2. Personal Data
Personal data is taken to mean any information concerning any identified or identifiable person. This type of information can include, for example, your name, postal address, email address or telephone number. Through the use of cookies (Expanded part, 1), a different kind of information can be collected, though this is not related to your identity, e.g. what use you make of the website, which could also be considered personal data if assigned to the user and individualised, and compiled, stored and assessed. Aggregate information, i.e. that which is grouped in large, non-personalisable units, summarised, compiled and assessed, is not considered to be personal data.
3. Collection and Distribution of browsing data
You can access the website without revealing your identity.
If you register in one of our private sections (customer areas), subscribe to the newsletter, complete a form or place an order for a product in the private zone, we will ask you for your name and other personal information.
The personal data with which you supply us will be used and processed by GC for the purposes specified in each case, i.e. managing user relations, processing queries and sending you commercial information about our services and products.
4. Browsing record data
When you access the GC website, the web browser is configured to send the following data ("record data") automatically to our web server, which saves them in record files:
• Date of access
• Time of access
• URL of the webpage
• File recovered
• Volume of data sent
• Browser type and version
• Operating system
• IP address
• Domain name of the internet service provider
This is solely information that does not allow you to be identified. This information is necessary for technical purposes, in order to deliver the content you have requested correctly and compiling it is essential to the use of websites. Record data are analysed solely for statistical purposes, to improve our website and its underlying technology.
5. User profiles that use pseudonyms
We use cookies and tracking pixels to compile data concerning use of the Information Service (and bulletins) for the purposes of advertising and market research, and to adapt the GC Information Service to meet users' needs. The compilation of these usage data and the creation of a usage profile are carried out anonymously using a cookie ID.
We create and store these profiles exclusively for anonymous use and do not combine them with any other information, such as your email address, which could reveal your identity.

To capture user data in order to create user profiles, we use the Google Analytics service, provided by Google Inc., 1600 Amphitheatre Parkway Mountain View, CA 94043, USA ("Google"). The data are processed in the United States, a country outside the area of application of European Parliament and Council Directive 95/46/EC of 24th October 1995 on the protection of individuals with regard to the processing of personal data and on the free movement of such data (DO L. 281 page 31). Information on the use of the GC website will be transferred to the Google server, where it will be analysed and returned to us in the form of aggregate data showing trends in the general use of the site.

We use another service provided by Google Inc., remarketing. When you have visited our websites or used our online services and are interested in what we have to offer, you will be redirected through targeted advertisements to pages in the Google Members Network. Advertisements are inserted by using cookies. With text files it is possible to analyse user behaviour when they visit the site and make use of this to offer targeted product recommendations and advertisements based on personal interests. If you prefer not to receive advertising based on your personal interests, you can switch off the use of cookies in Google for this purpose by sending an email to info@celofixings.com
6. Data transmission to external third parties
The GC Information Service works with different service providers. As the parties responsible for data processing, these service providers have the obligation to act in accordance with our strict instructions in processing the data and, according to Spanish Data Protection Law, do not require the user's consent to process their data

You are further informed that your data may be passed between companies belonging to GC, and you consent to the said transfer by agreeing to this privacy policy.
7. Registration in the customer zone
When you register to use our personalized services, we compile certain personal data. During the registration process, e.g. to access your customer account, we may ask you for this information:

Obligatory information:
• Title
• Full name
• Full address
• Telephone number
• Email address
• Password
Optional information:
• Cellphone number
• Date of birth
• Consent to receive advertising.
If you are registered, you can access the content and service we offer to registered users only. Registered users also have the option of modifying or deleting data they supplied during registration at any time. We can also provide full details of the personal information we have compiled on you in the past. If you so request, we will correct or delete the information we have on you, unless there are statutory periods for keeping it. To contact us about this, please use the contact information shown at the end of this data privacy declaration.
8. Newsletter
When you subscribe to our newsletter, the data you supply are used only for this purpose.

For registration to take effect, we need your name and a valid email address. To verify that the application comes from the real owner of the email address, we use the "double opt-in" method. To do this, we must record the order for the newsletter, send a confirmation email and receive the response requested in it. The data are used only to send you newsletter and will not be revealed to any third parties.

Consent to process your personal data and to their subsequent use for sending bulletins can be withdrawn at any time. You will find a link for this purpose in every bulletin. You can also deregister with GC at any time or send us your request using the contact options specified at the end of this document.
9. Contact form
When you contact us by email or via a contact form, the data you supply will be saved and used to process your request and for any follow-up questions.
By filling-up a contact form you will be requested to accept the privacy policy which entitles GC to use the email address to answer and to subscribe you to our newsletter.
10. Minors' data
Minors must not send us personal data without the consent of their parents or guardians.
11. Users rights
You have the right to obtain confirmation of whether personal information concerning you is processed by GC, or not. You have the right to access your personal data, as well as to request the rectification of inaccurate data or, where appropriate, request its deletion when, among other reasons, the data is no longer necessary for the purposes that were collected. In certain circumstances, you may request us to limit the processing of your data, in which case they will only be kept for the exercise or defense of claims. In certain circumstances and for reasons related to your particular situation, you may object to the processing of your data. GC will stop processing the data, except for compelling legitimate reasons, or the exercise or defense of possible claims. Under the right of portability, you have the right to obtain your personal data in a structured format of common use and mechanical reading and transmit it to another responsible person.
The applicant can exercise their rights by sending the corresponding request to info@celofixings.com.
If you consider that your rights have not been adequately addressed, you have the right to file a claim with the Spanish Agency for Data Protection.
12. Removal Request
Following a recent ruling by the Court of Justice of the European Union (ECJ), users of our Website and Services who are EU residents may request that certain results do not appear following a web search for the user's name.
If you would like to request the removal of a search result generated using your name as the search term, and the law of your jurisdiction requires us to honor that request, please send your request in writing to the address set forth under Section 11. To assist us in processing your request in a timely manner, please make your request in English if you are able to do so. Your request should include any information relevant to your request, including, without limitation: (i) your name, email, and postal address; (ii) the URL (i.e., "web address") for each link that you are requesting to be removed; (iii) a brief explanation of why you believe such results should be removed; and (iv) an explanation as to why the contents of the link you wish to have removed relate to you.
To help us prevent fraudulent removal requests, please also include a legible copy of a document that verifies your identity. You need not provide a government-issued document; a utility bill or similar mailing will suffice. You may also obscure parts of the document such as identifying numbers so long as the document continues to clearly identify you. If you are requesting the removal of search results that contain photographs of you, please ensure that the identifying document includes your photograph. If you are making the request on behalf of another person, please indicate your relationship to that person and provide evidence of your authority to make such a request. All requests for removal will be reviewed by GC's legal and compliance team and we reserve the right, in compliance with applicable laws, to accept or reject, or make further inquiries regarding, any requests.
13. EU-US Privacy Shield Framework and Swiss-US Privacy Shield Framework
GC, which operates the celofixings.com site, complies with the EU-US Privacy Shield Framework and the Swiss-U.S. Privacy Shield Framework as set forth by the US Department of Commerce regarding the collection, use, and retention of personal information from the European Union and Switzerland to the United States, respectively. GC has certified to the Department of Commerce that it adheres to the Privacy Shield Principles. If there is any conflict between the terms in this Privacy Policy and the Privacy Shield Principles, the Privacy Shield Principles shall govern. To learn more about the Privacy Shield program, and to view GC certification page, please visit https://www.privacyshield.gov/
In compliance with the EU-US and Swiss-US Privacy Shield Principles, GC commits to resolve complaints about your privacy and GC collection or use of your personal information. European Union or Swiss individuals with inquiries or complaints regarding this privacy policy should first contact us at the address set forth under section 11.
GC has further committed to refer unresolved privacy complaints regarding the Site or mobile applications under the EU- US and Swiss-US Privacy Shield Principles to an independent dispute resolution mechanism, the BBB EU PRIVACY SHIELD, a non-profit alternative dispute resolution provider located in the United States and operated by the Council of Better Business Bureaus. If you do not receive timely acknowledgment of your complaint, or if your complaint is not satisfactorily addressed by us, please visit the BBB EU PRIVACY SHIELD website at www.bbb.org/EU-privacy-shield/for-eu-consumers/ for more information and to file a complaint.
Please note that if your complaint is not resolved through the channels listed in this Privacy Policy, under limited circumstances, a binding arbitration option may be available before a Privacy Shield Panel.
GC is subject to the investigatory and enforcement powers of the Federal Trade Commission (FTC).
14.Conservation Term
The personal data provided will be kept as long as the relationship with you is maintained, and once the relationship ends, they will remain blocked for the legally established time, before their destruction.
Published: 2023-11-09