Customer Service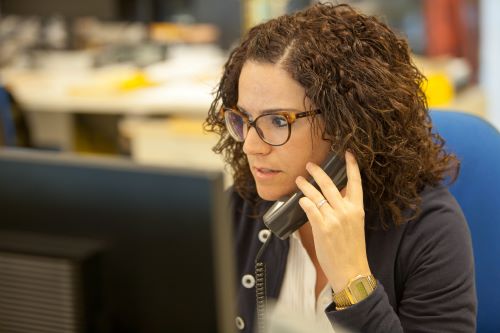 Do you need help?
Choose a location
to view contact options
CELO Chile

CELO Croatia

CELO France

CELO Germany

CELO Hungary

CELO Latvia

CELO Morocco

CELO Poland

CELO Romania

CELO Slovakia

CELO Spain

CELO Sweden

CELO UAE

CELO USA
Nail gun comparison - Which should you buy in 2021?
Published: 2021-03-17 | Updated: 2023-09-17
In a test carried out to compare the design, performance and functionality of some of the best nail guns on the market, CELO's FORCE ONE was ranked the best.
The test looked to measure the performance and the efficiency of 4 nail guns from leading manufacturers comparing them against characteristics such as weight, comfort and the success rate of shooting. 
Designed for overhead electrical and sanitary installations the FORCE ONE was found to be the lightest nailer with only 3.67kg (8.09lbs), the most powerful with 105J of energy, and able to shoot more than 2 times faster than the battery-powered nailers. The battery charge of the FORCE ONE was also superior, being able to shoot up to 5 times the amount of nails per battery charge. All this adds up to a nailer that is able to shoot 2.84 nails a second which is 2 times faster than some of the other nailers tested, saving the installer a lot of time. 
Not only is it lighter and more powerful, the design of the FORCE ONE gas nailer also allows the installer to be more agile. It's slim nose makes fixing in those hard to reach areas easier and its ergonomic handle provides comfort for long periods of time. 
A gas nailer that saves you time and money
1,000 Fixings = €310 SAVINGS!
Not only does the FORCE ONE save the installer time, but its high efficiency means that you can save money too. 
The FORCE ONE has proven to cut down on installation times by performing 2 times faster, saving just over 16 hours when installing 1,000 fixing points compared to your traditional systems. In an application requiring the installation of 1,000 electrical pipes and tubes, an installer is able to save €310! And when you work on bigger projects that require more fixings the savings will scale up! 
If your interested to know how much time and money you could be saving on your projects then use the FORCE ONE Savings Calculator to find out. 
By choosing the FORCE ONE you benefit from one of the largest ranges of accessories for gas nailers available to help make electrical or plumbing installations easier. With over 50 years of experience CELO is a leading manufacturer of fixings and accessories, including designing and producing a wide range of accessories for the FORCE ONE.
The nail gun of choice for overhead electrical installations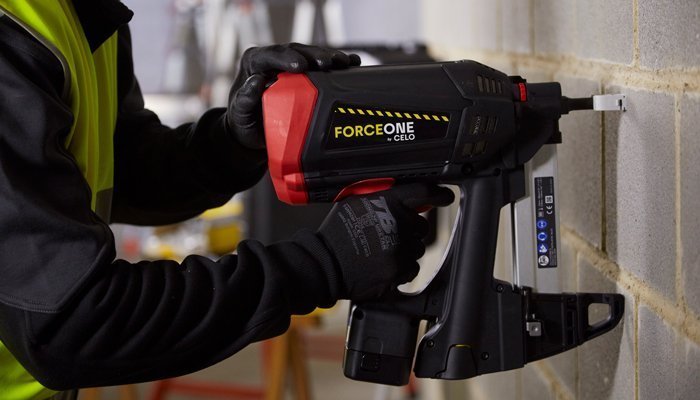 Overall the FORCE ONE was proven to be the best choice over its competitors in 2021, providing a more lightweight and powerful experience, perfect for overhead electrical installations that allows the installer to save time and money. 
If you want to try the FORCE ONE for yourself, CELO is offering free demonstrations so that you can experience the performance and efficiency first-hand.