Fixings and innovative solutions for pros at CELO
Steel nail TKA for FOX and AGII gas nailer length 25 mm
Steel nails for standard materials ensuring excellent success rate.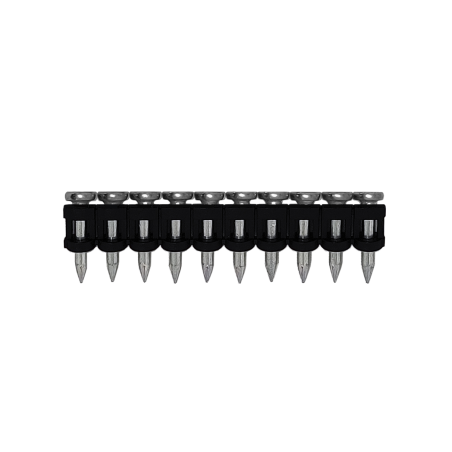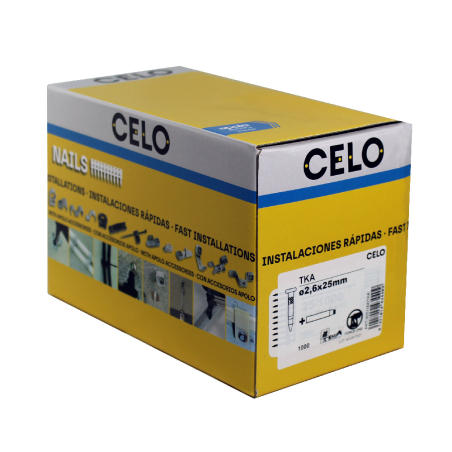 A
Back to combination list
9251000TKA
The standard steel nails TKA of 25 mm are designed for installations into concrete and solid brick with gas nailer. The tip permits to drive the nail in hard materials like concrete C20/25 and solid brick.
Each box includes one high-performance fuel cell, sufficient for 1000 nails.
Metal clips
Threaded rods
Pipelines
Cable fixing
Key features:
TKA nails offer you more reliability, more safety and more efficiency
Special steel hardeness improves grip on any material
Compatible with large amount of gas nailers
Base materials:
Concrete
Solid brick
Hollow brick