How to save time with distance mounting
How to save time with distance mounting
How to connect the external insulation without a thermal bridge
ResiTHERM® compared to other systems
Save time with these 4 points
The correct coordination of the product components is of crucial importance for safety-relevant attachments such as canopies or sun sails! Therefore, ResiTHERM® 16 is pre-assembled. This ensures that the product is set up correctly and you do not lose any time assembling it.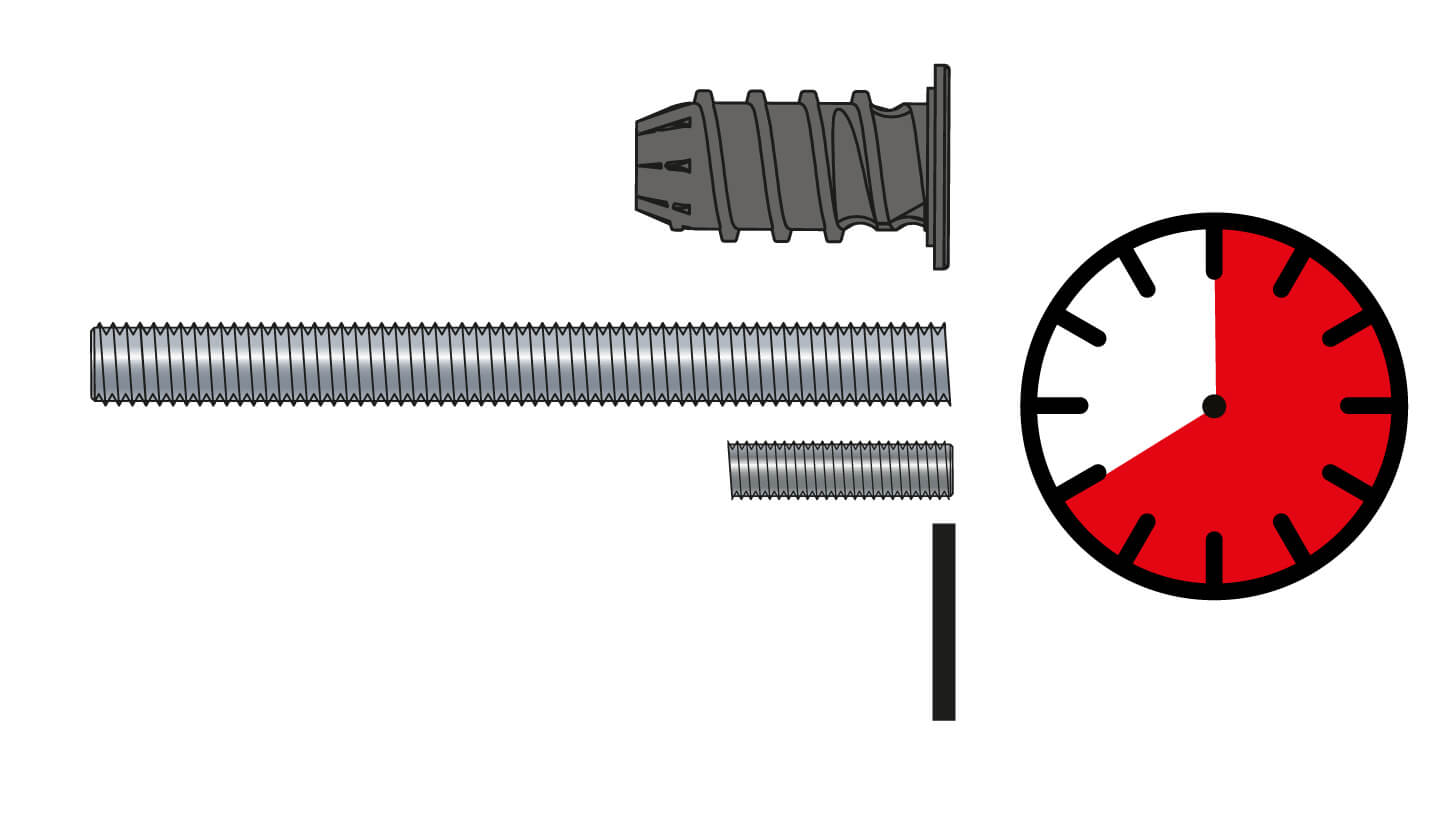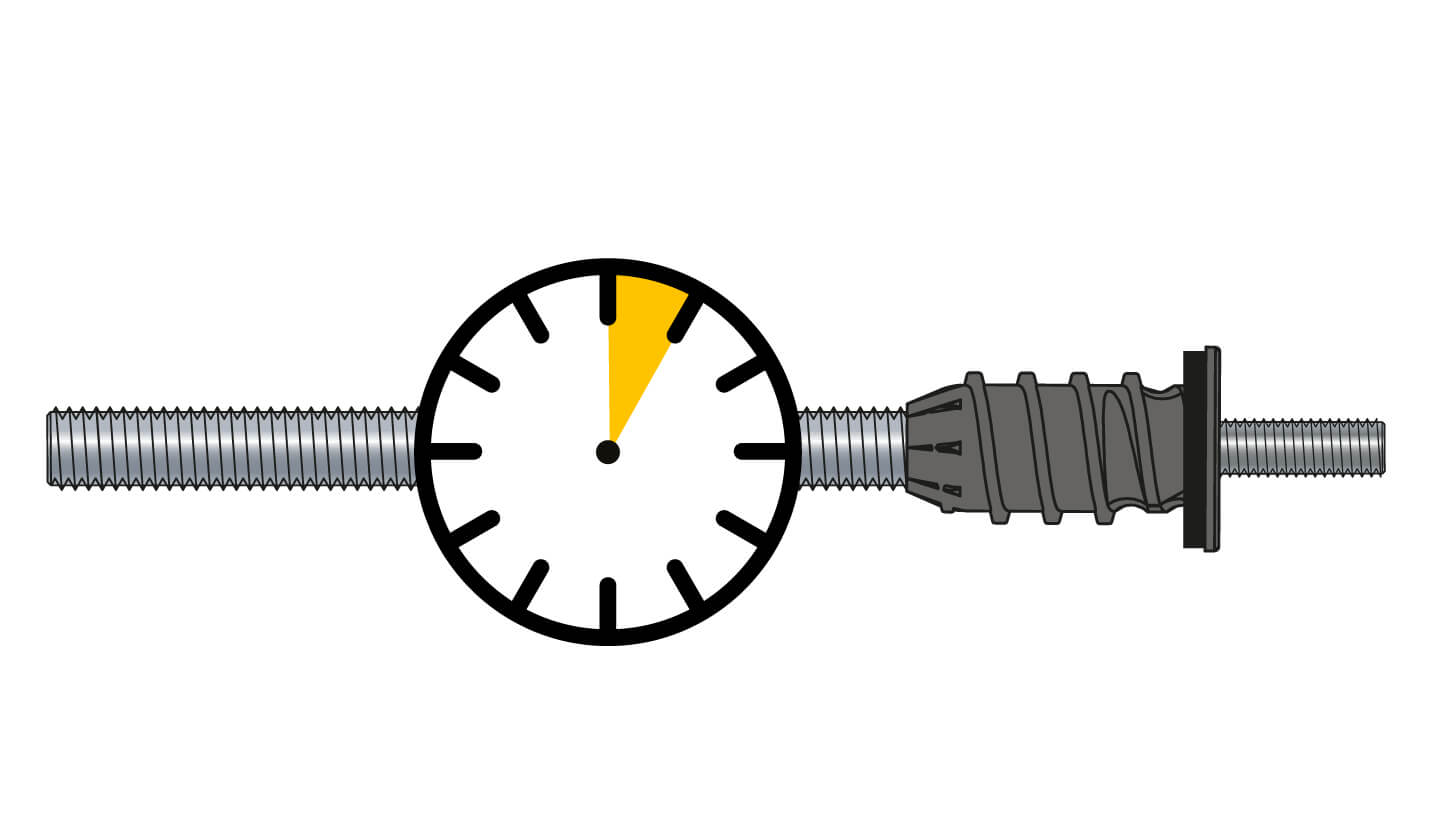 Due to its thermal separation module with a special thread, ResiTHERM® automatically screws itself through the plaster. No additional assembly tool is required to create the drill hole in the insulation. This saves you an assembly step and ensures anchoring free of thermal bridges. Here you will find an explanation of all components of the ResiTHERM® 16.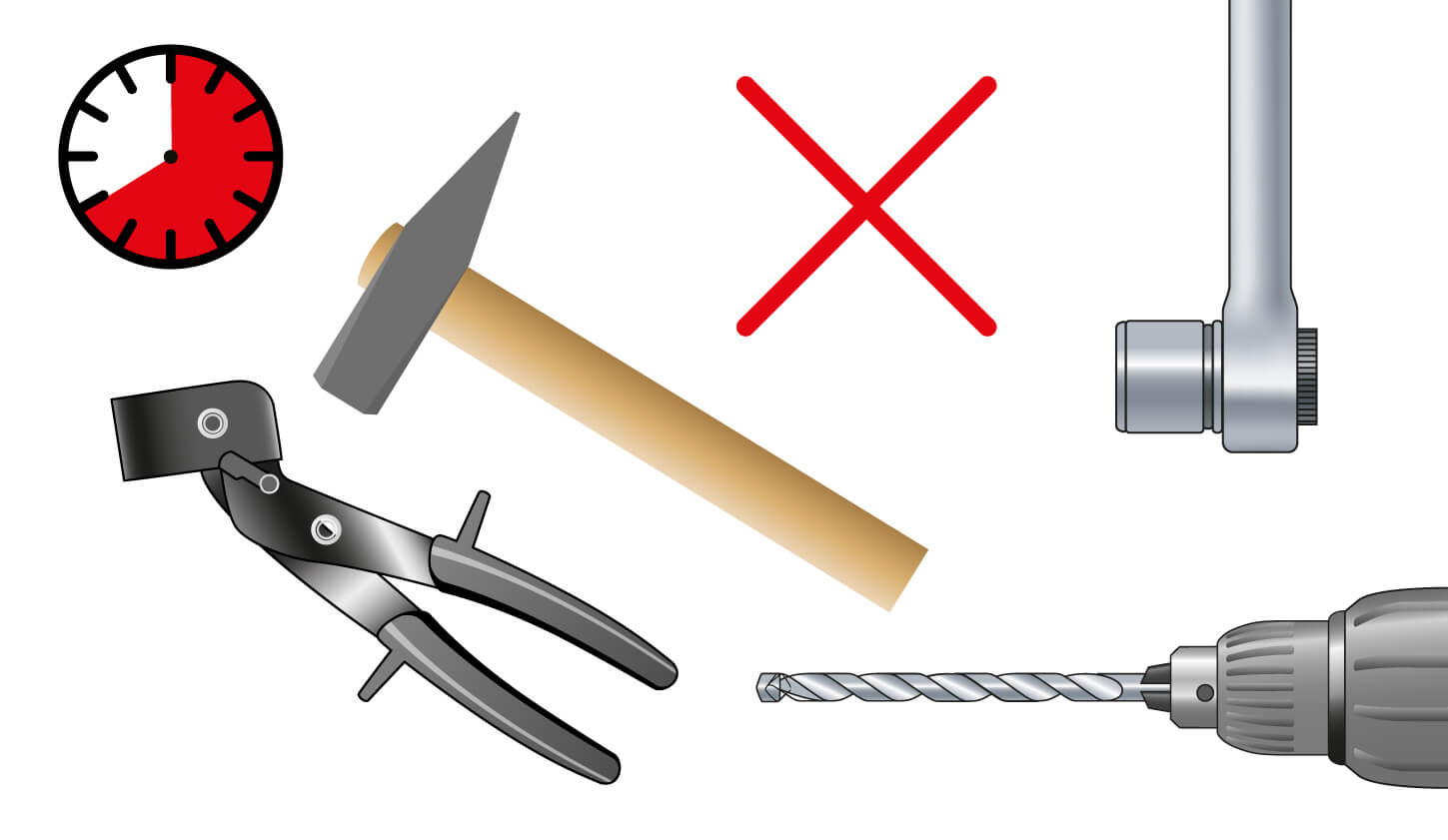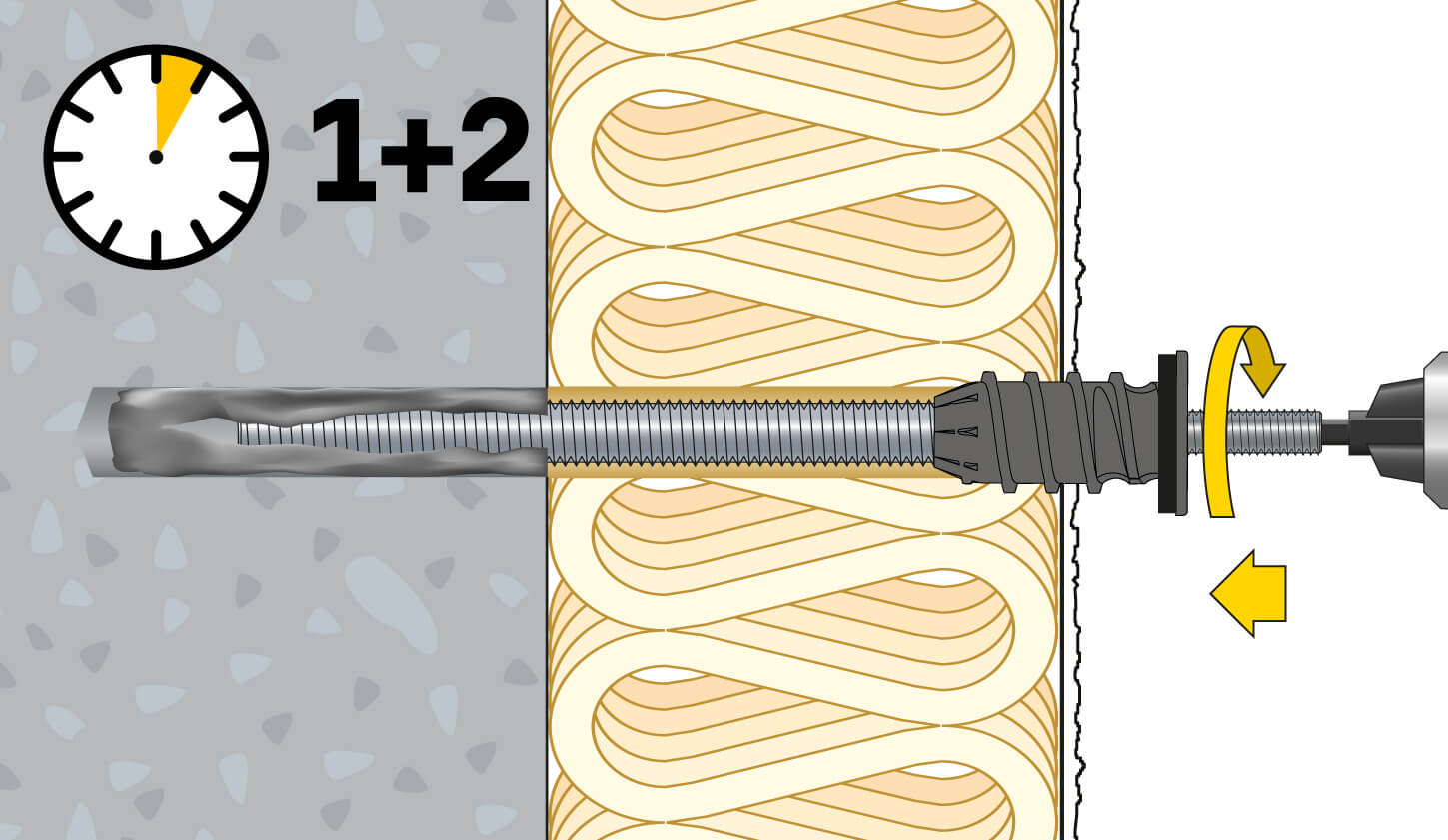 3. Integrated sealing washer
Thanks to the integrated, aging and weather-resistant sealing washer, no additional sealing of the drill hole is required with the ResiTHERM® 16 spacer installation system, because the seal lies directly on the plaster. You save an assembly step and thus assembly time and expenses for additional material such as sealing compound.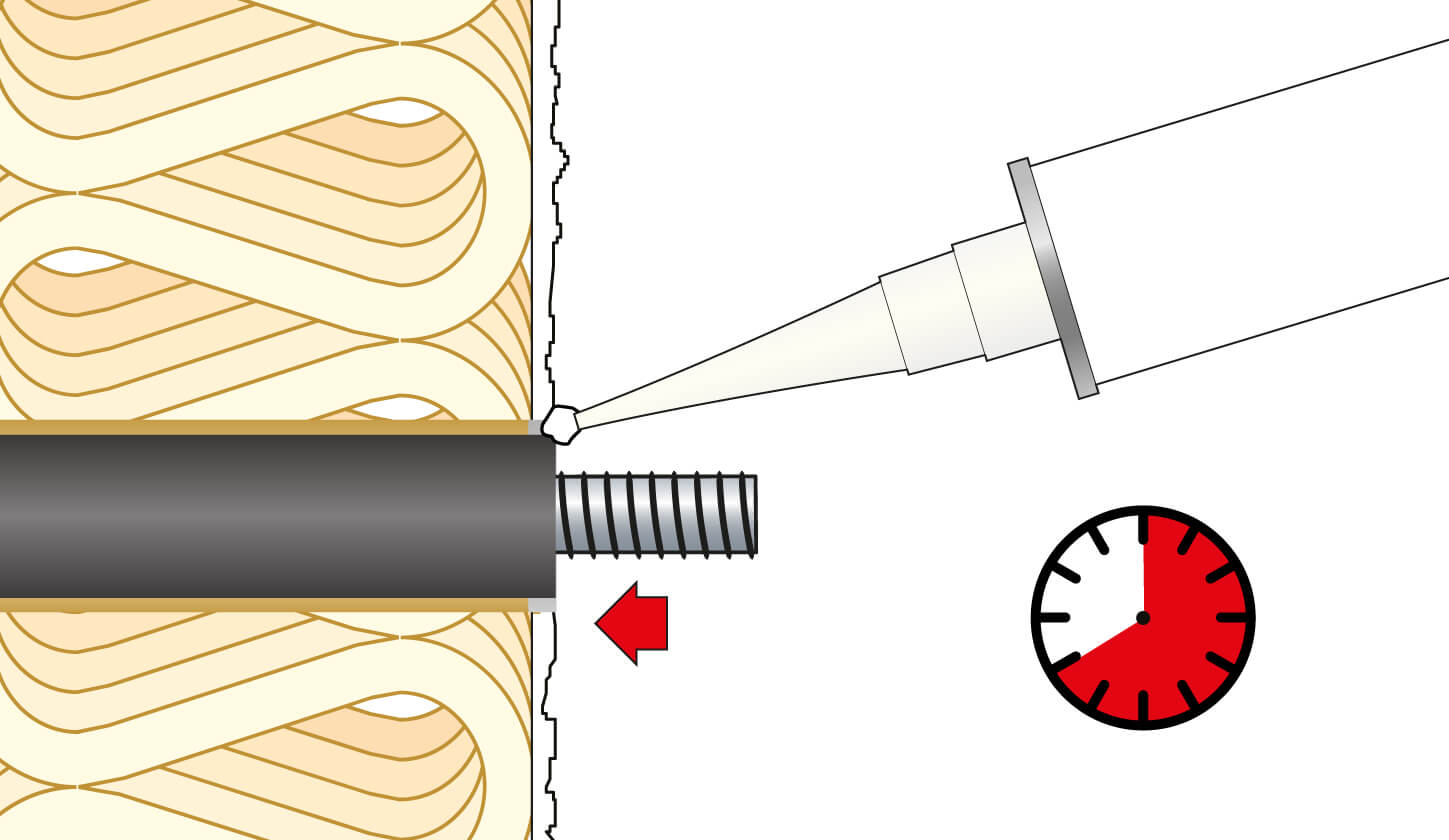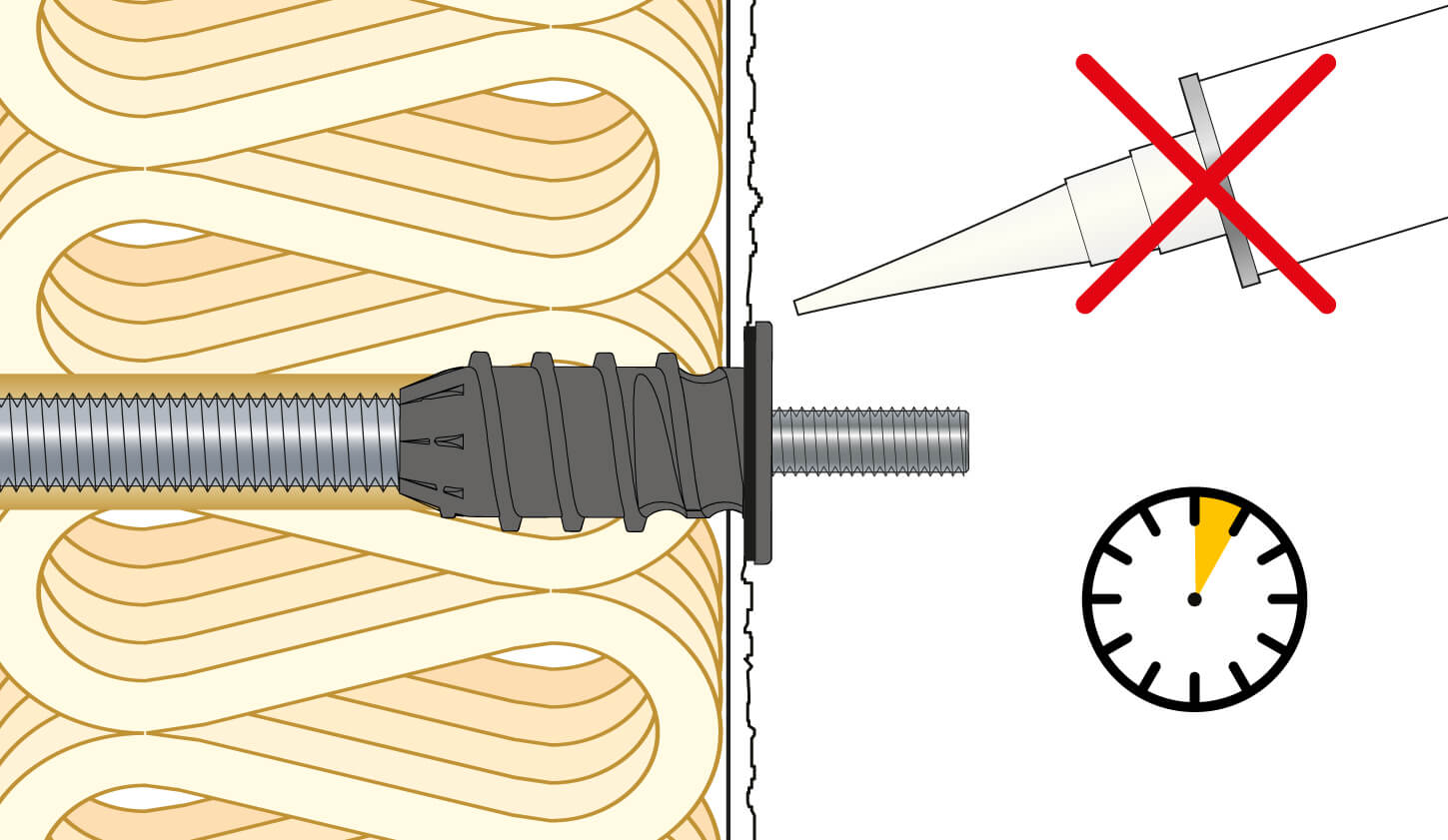 4. Proper installation guaranteed
Due to the user-friendly design, almost nothing can go wrong during assembly.
With ResiTHERM® 16 there is no risk of setting the heavy-duty anchorage too deep in the drill hole. Leaks or mold formation were to be feared with conventional solutions due to slippage or installation too deep in the drill hole. With ResiTHERM® 16, on the other hand, the head with the integrated sealing disk rests on the plaster and prevents it from slipping into the drill hole.
You automatically get an energy-efficient and driving rain-proof finish and save yourself the task of measuring the setting depth. Screw in - done!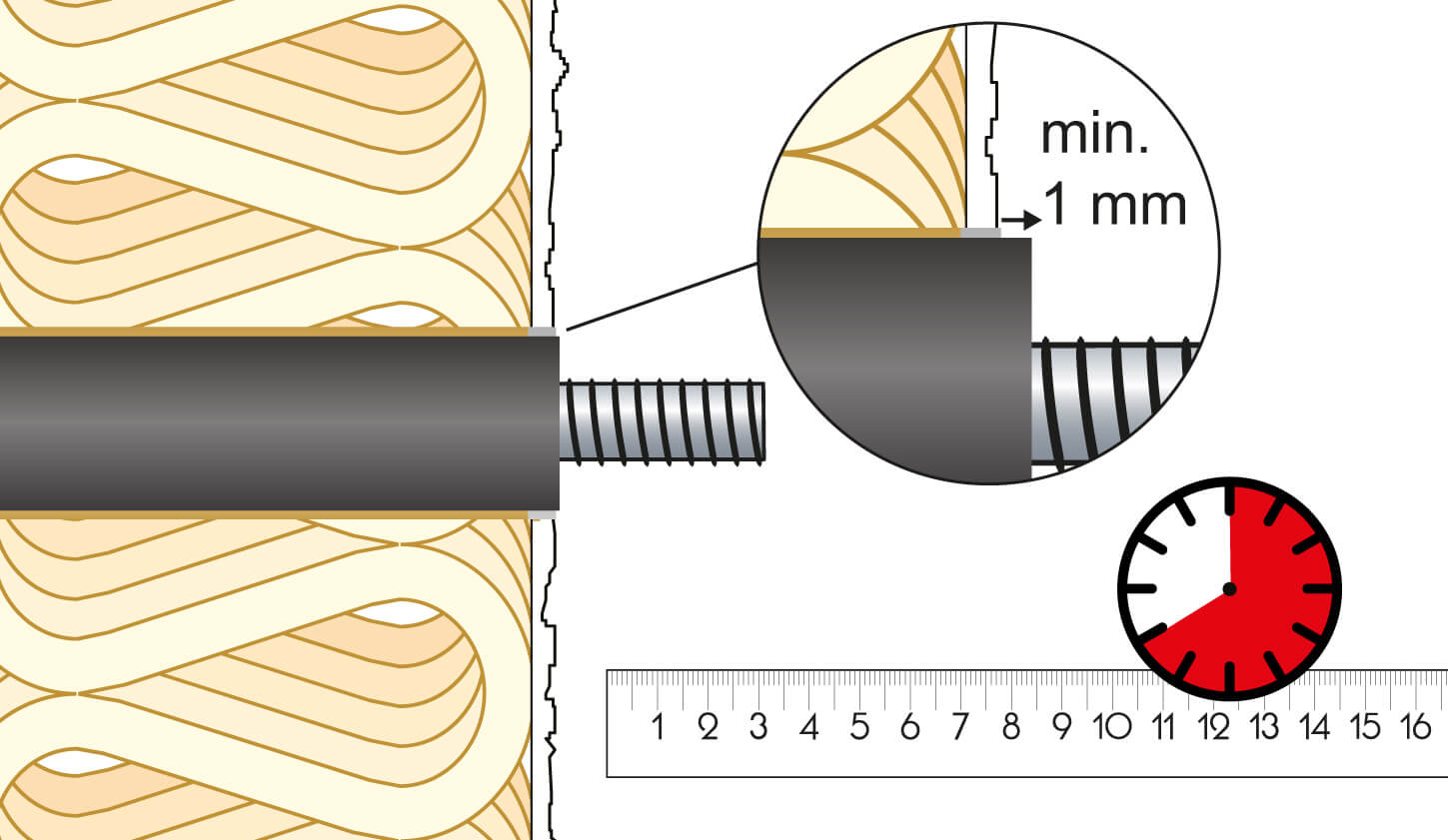 ResiTHERM® 16 is suitable for solid building materials such as concrete, brick or aerated concrete, as well as for perforated building materials such as brick with chambers. Here you will find a list of all suitable building materials.
ResiTHERM® 16 in concrete installations
ResiTHERM® 16 in perforated brick installations