Universal fastening solutions for do-it-yourselfers
Doing it yourself is often cheaper than hiring a professional installer, and with a little skill, you can repair, assemble or fix many things in your home and garden yourself. 
While hanging pictures is still one of the easiest applications that can occur in the home, when it comes to hanging kitchen cabinets, for example, even in your own home the highest demands of quality and safety have to be met. The same applies to the installation of carports, TV brackets or window frames. But the skilled do-it-yourselfer does not have to spend hours in the hardware store to come up with a creative solution for each of these fastening challenges.
DIY tip 1: Use multifunctional solutions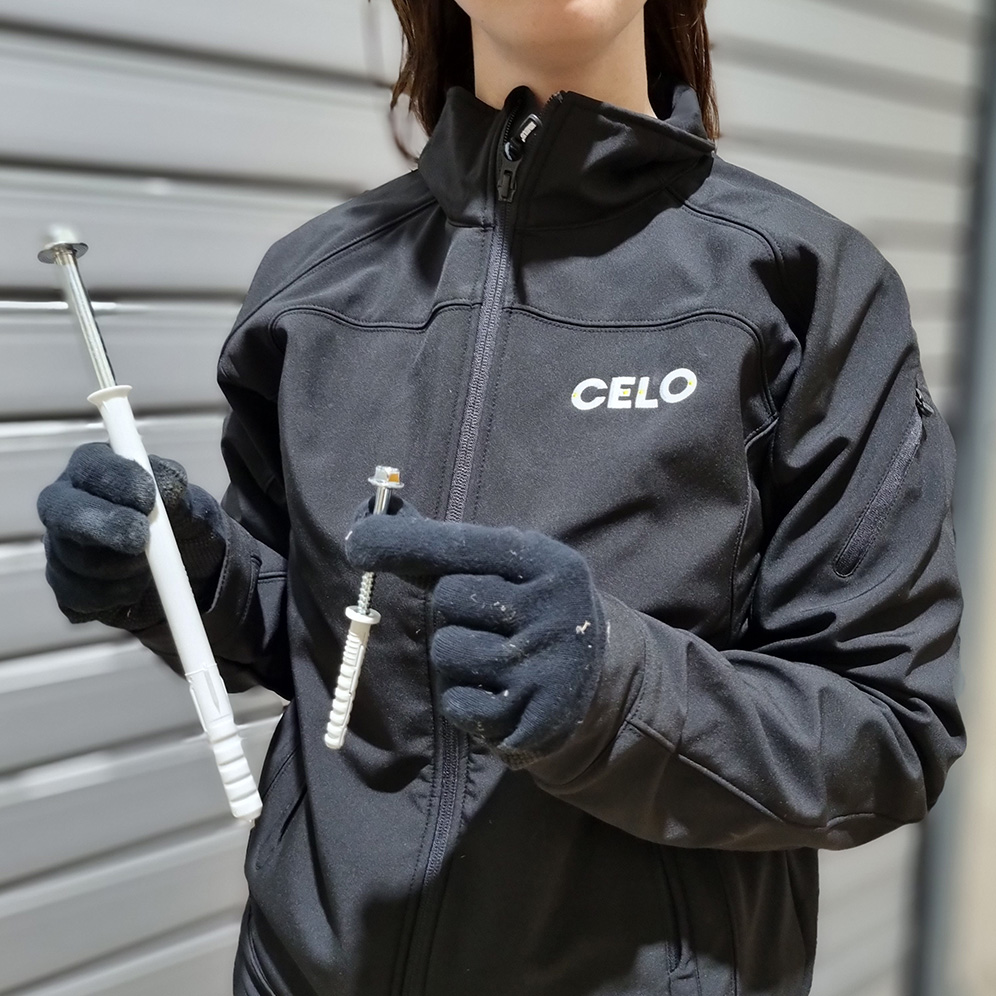 Make your life easier and rely on fastening solutions that can be used for many projects or remodelling measures and securely hold even heavy applications such as kitchen wall units.
Frame plugs are suitable for many applications
Frame anchors, such as the multifunction frame plug MFR from CELO, combine high load values and universal applications. These universal fixings are also called long-shaft anchors, facade anchors or universal anchors and are a popular choice for light and medium-heavy fixings. The long anchor shaft spreads when the screw is screwed in and interlocks securely in the drill hole.
The all round anchor is also suitable for heavy attachments of 500 to 1,000 kg - especially when several anchors are used for one installation.
Frame anchors are universal
Fix all these applications with frame plugs: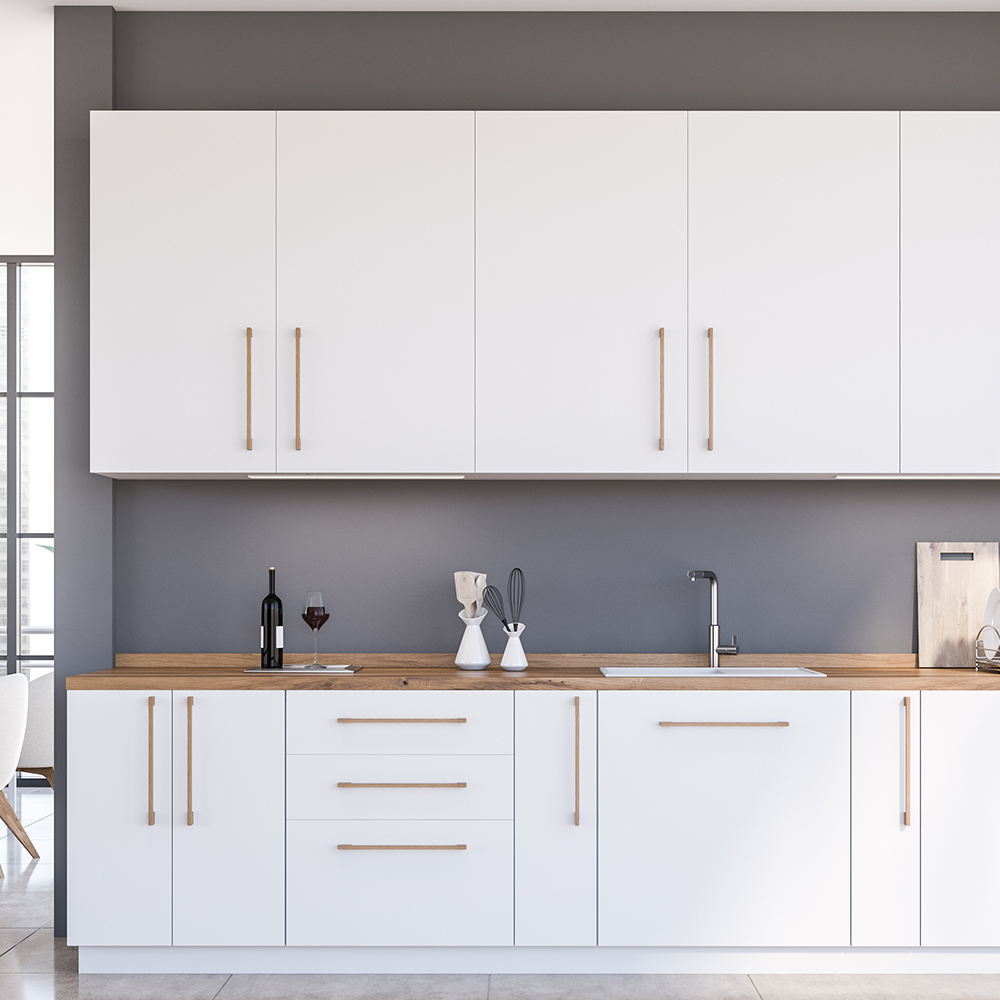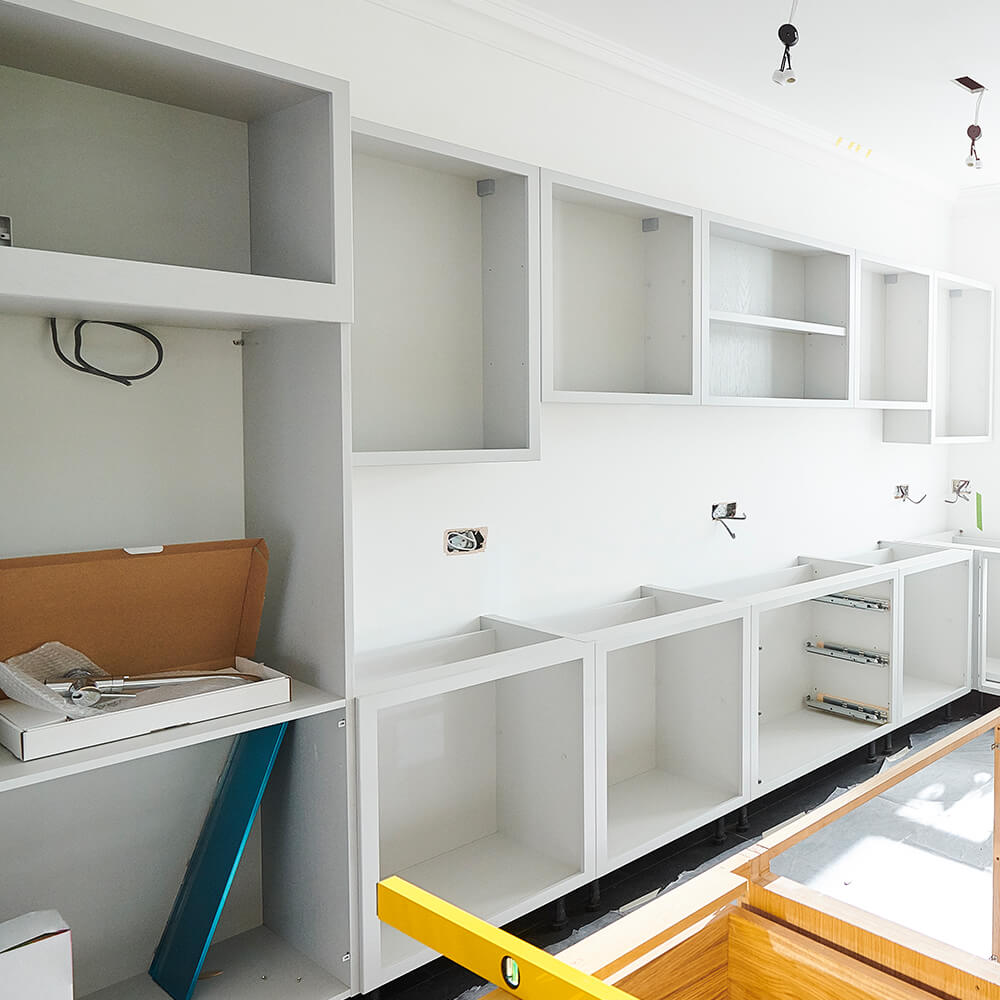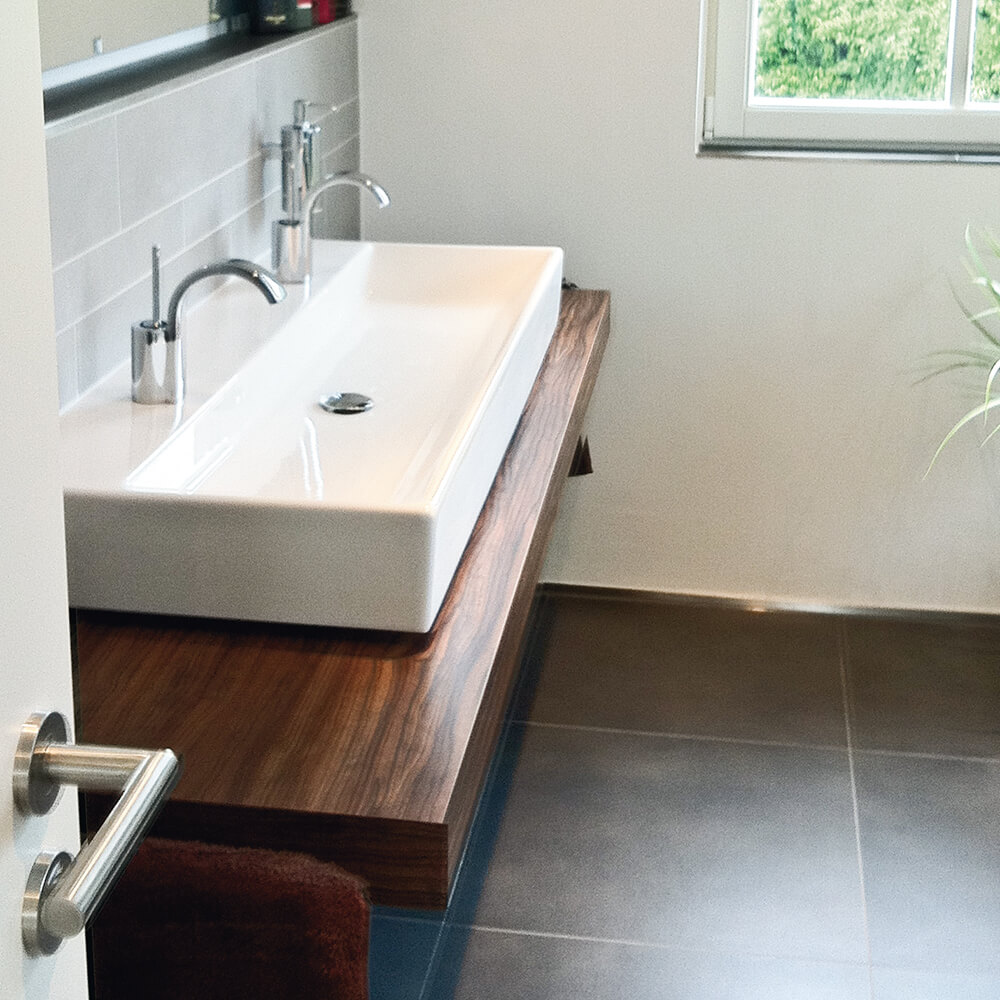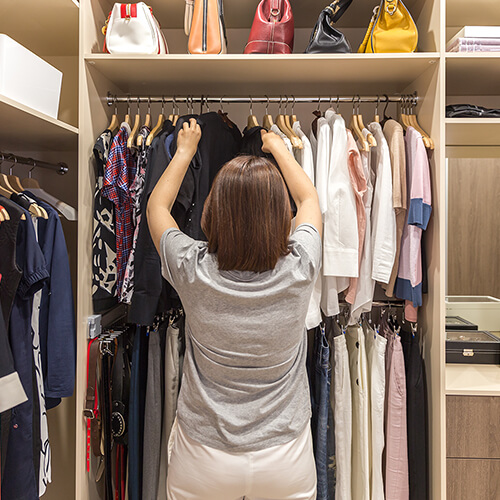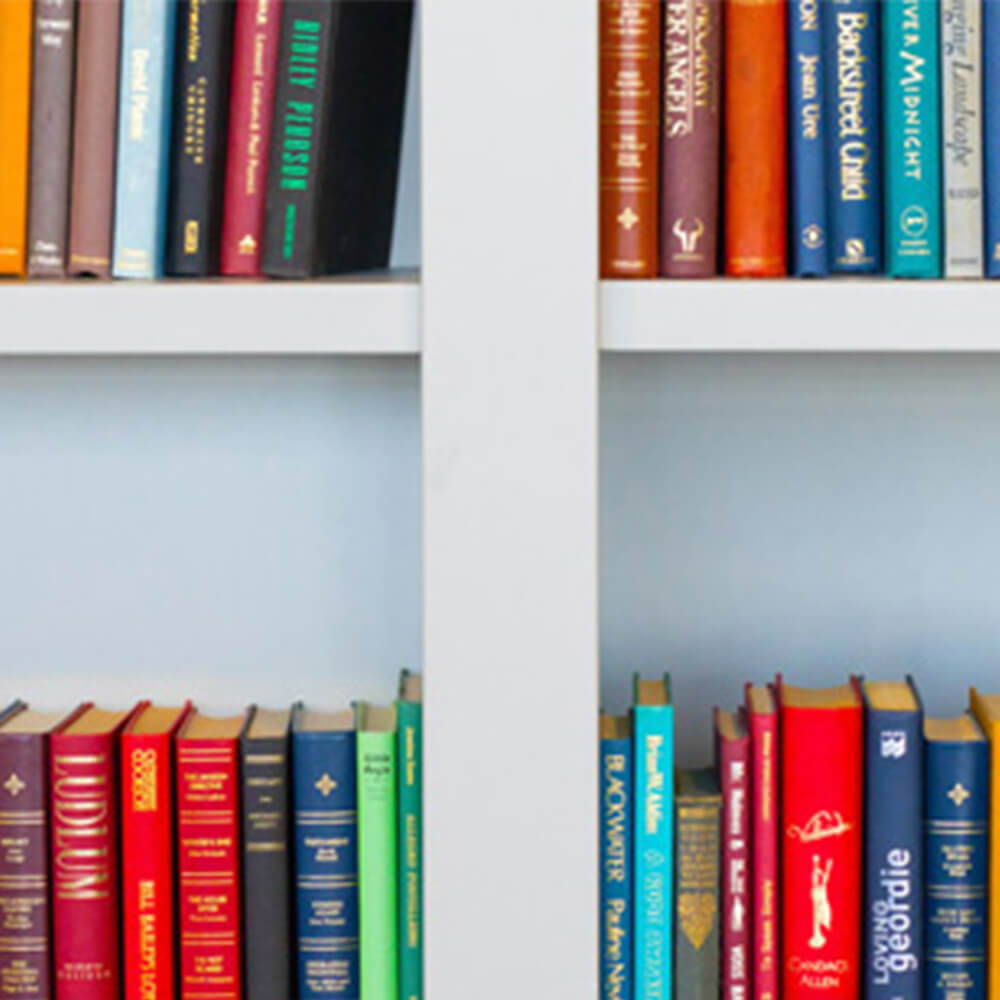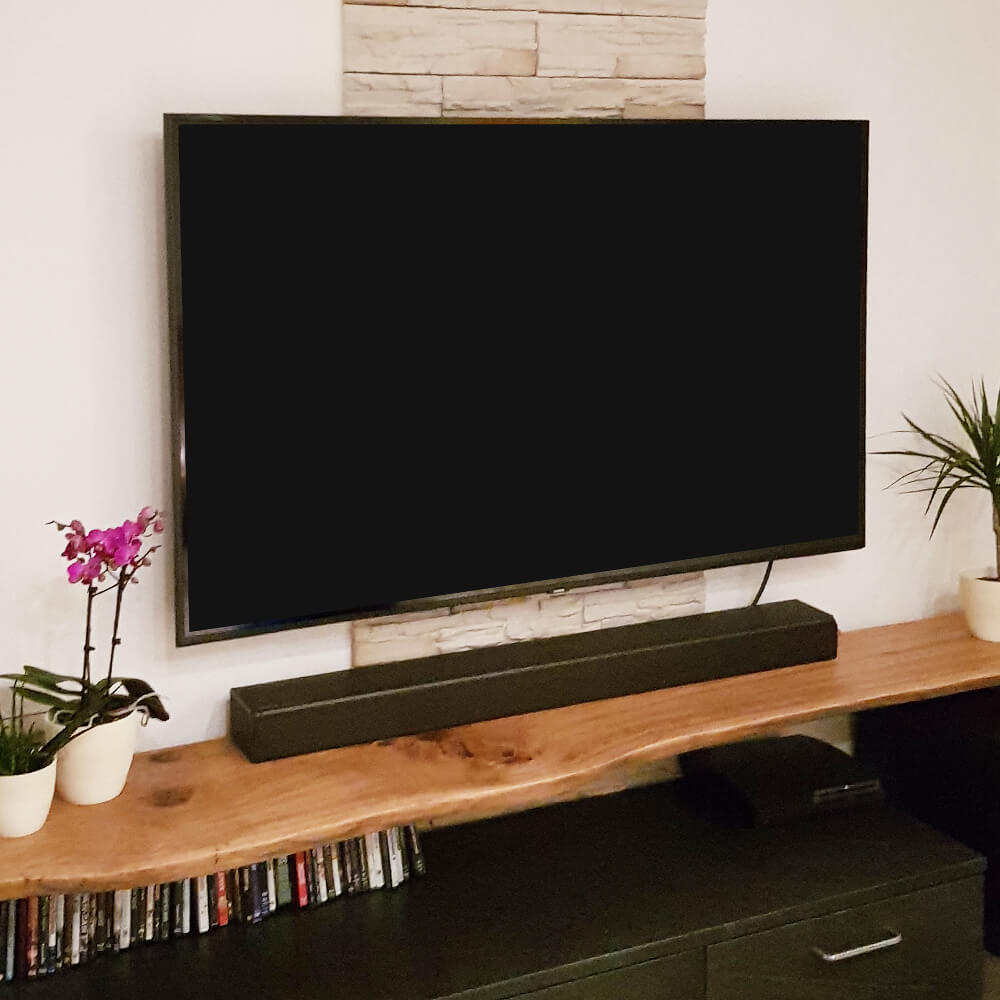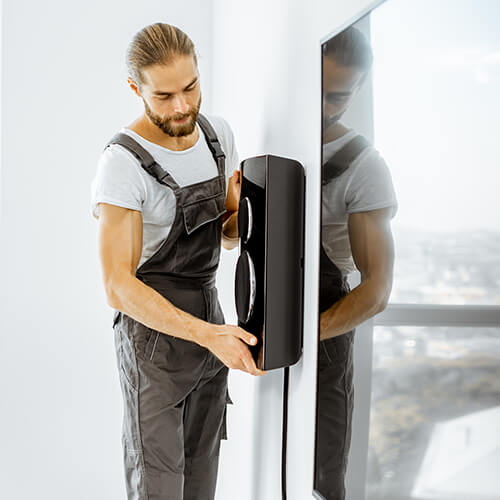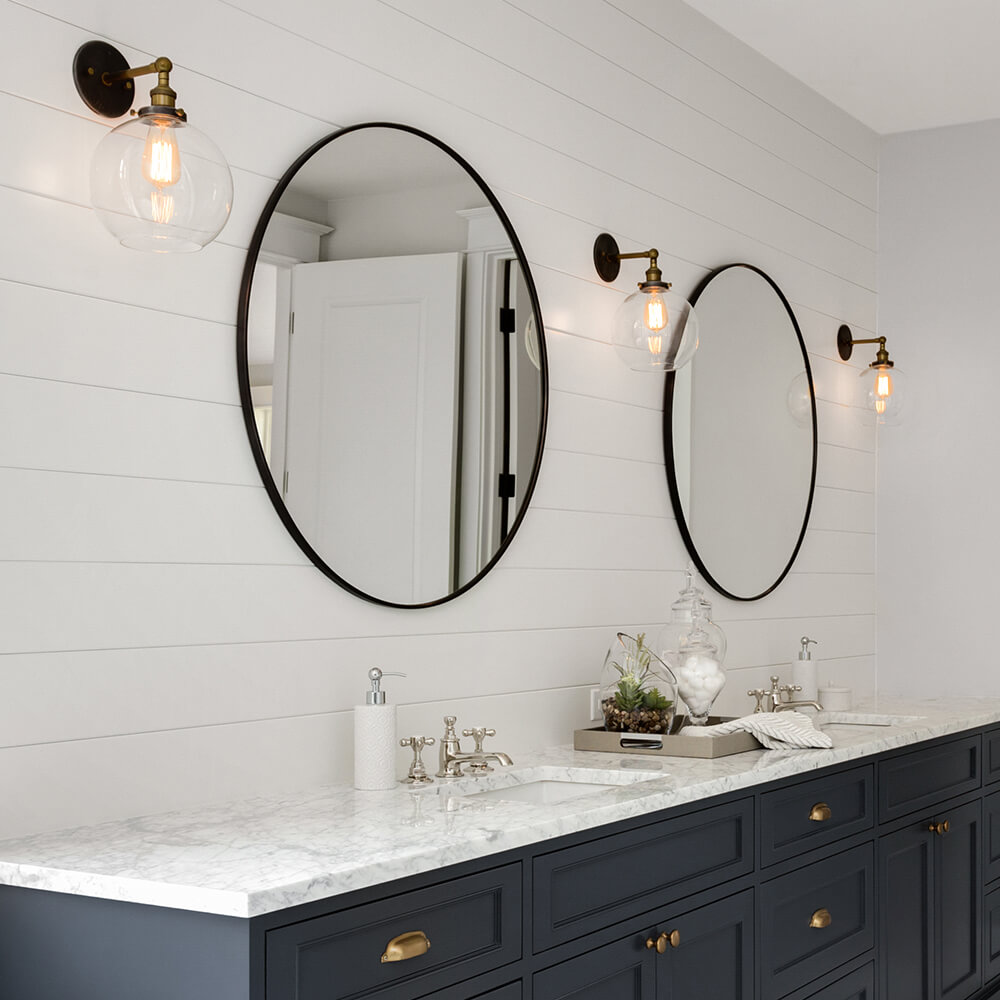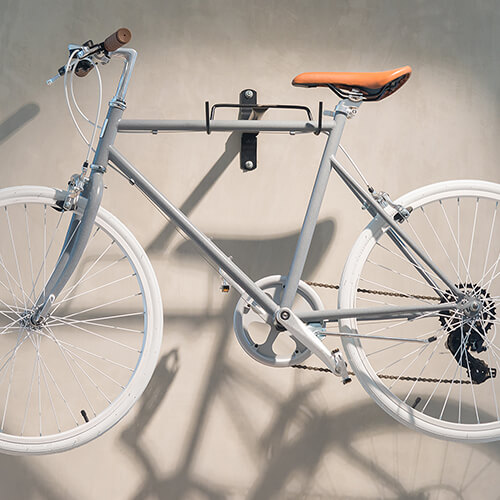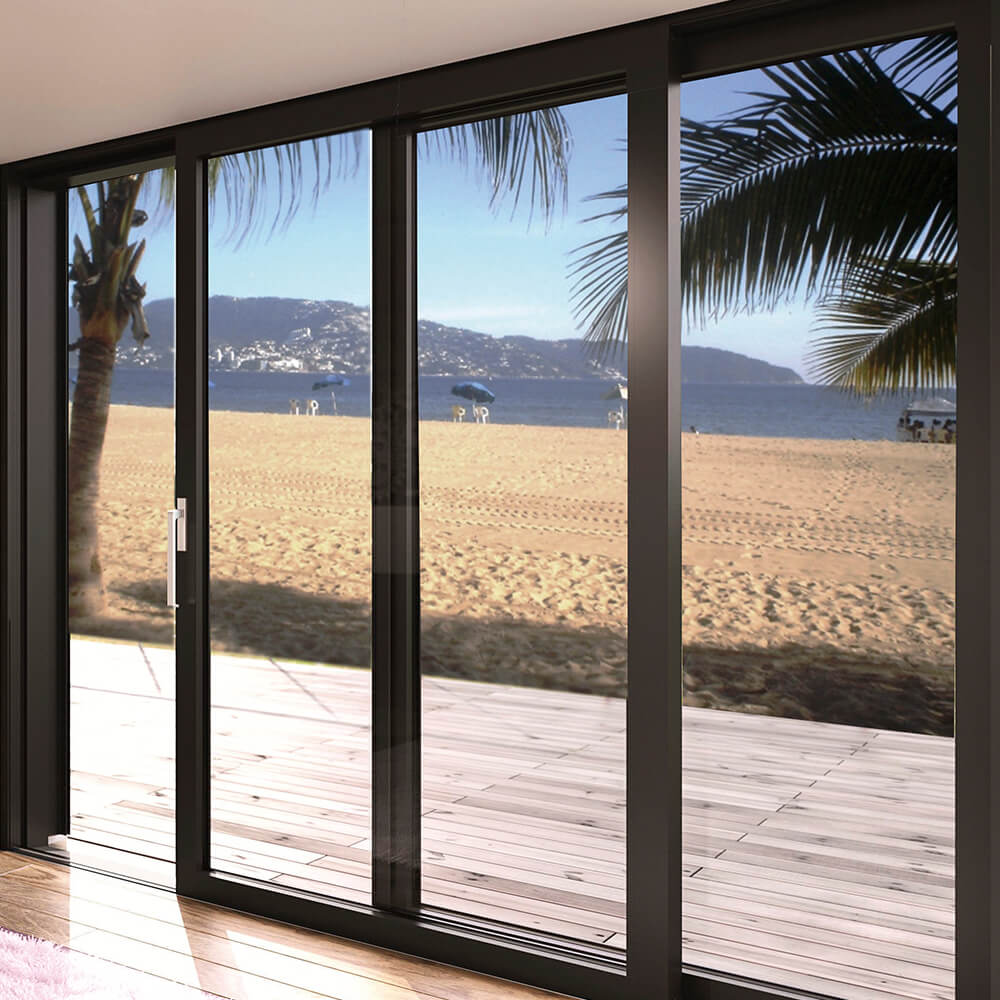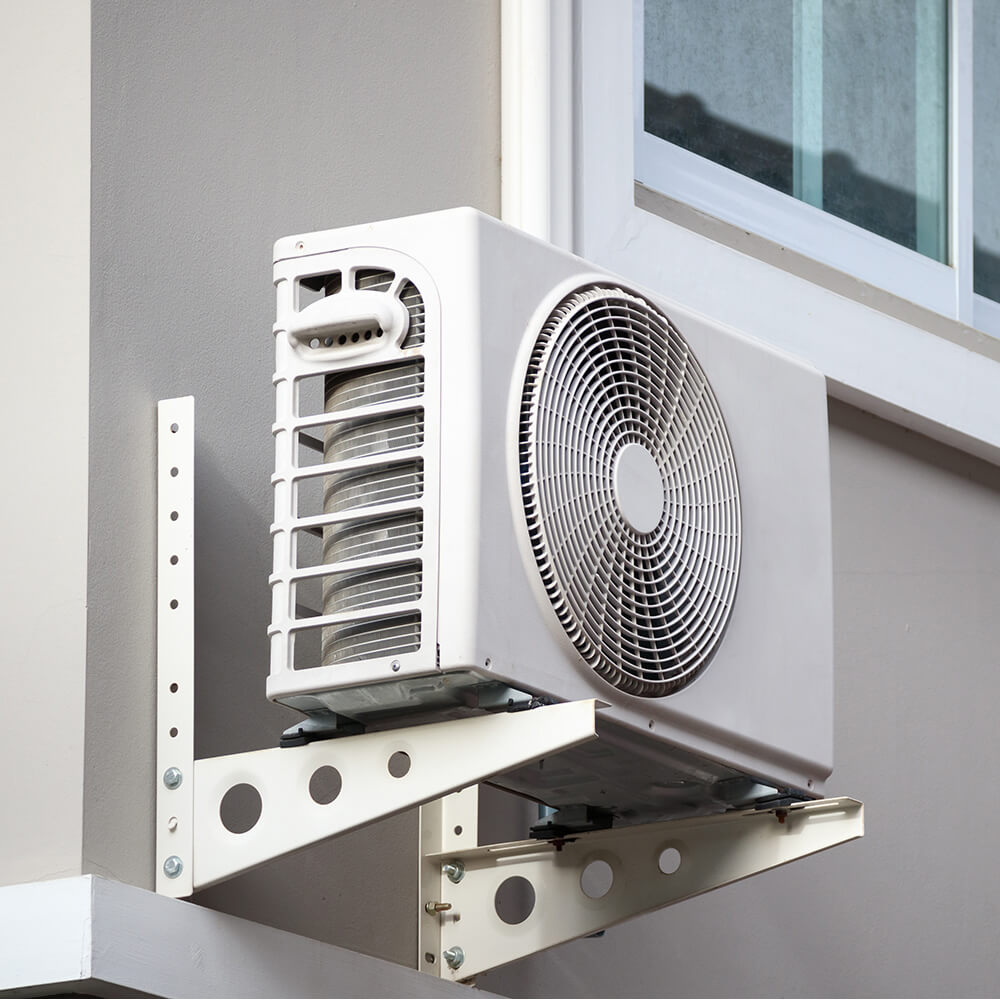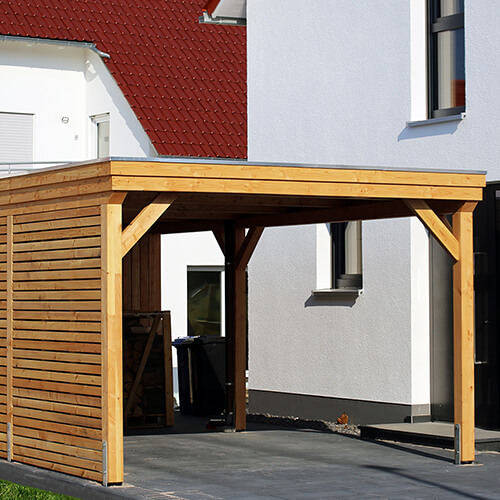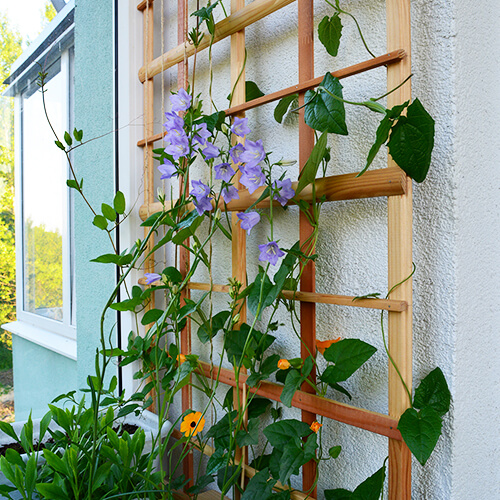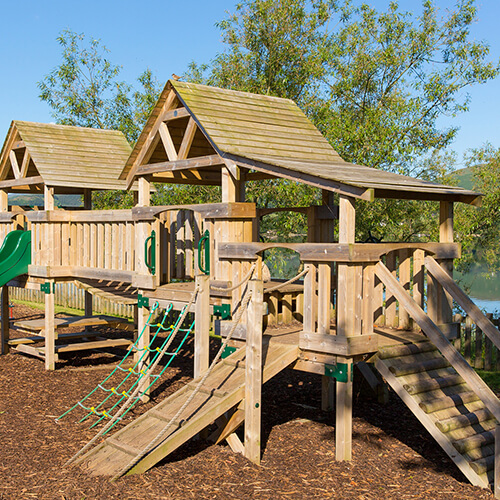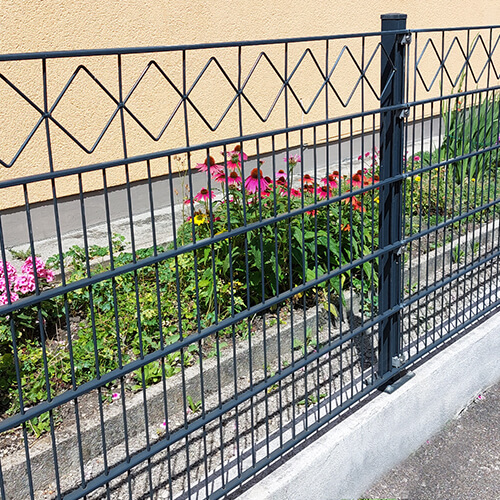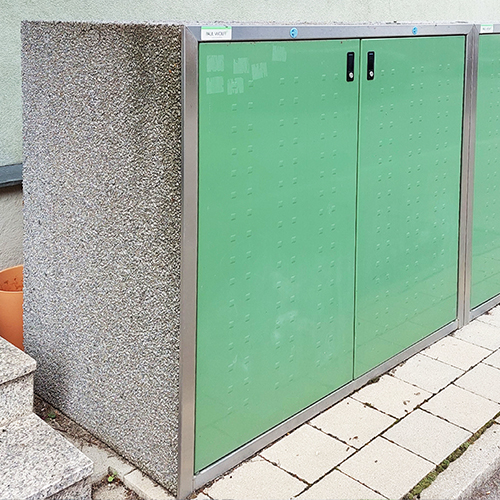 Can't find your application above? Contact us via our technical consultation service to find out which anchor is the right one for your application.
DIY tip 2: Time-saving assembly for many building materials
Besides the question WHAT you want to fix, it is also crucial WHERE you want to install, for example, your free-floating bookcase. Because the composition of the wall plays an important role for the safety of the assembly.


How-to save installation time with frame fixings:
1. the right substrate

The good news: Normally, you don't have to pay too much attention to the material of your walls when installing with frame anchors, because frame plugs can be universally installed in a variety of materials. Walls made of concrete, brick, hollow concrete blocks, aerated concrete, plus much more are all suitable. Since you don't have to search for special fastening solutions for each building material, frame plugs save you time.
Here you will find a list of building materials in which the multifunctional frame anchor MFR from CELO can be used.
2. the assembly process
This is how you save time during installation: Thanks to the long plug shank, frame fixings can be fastened directly through the attachment part into the building substrate in just three steps.

1. drill a hole and clean the drill hole
2. hammer in frame anchor
3. screw in or tighten screw
3. the matching safety screw

With CELO, the plug is supplied with the matching screw, saving you time in selecting the safety screw that matches the plug and speeding up the installation process. This way you can be sure that the anchor is optimally spread and thus firmly interlocks in the drill hole.
Multifunction frame plug MFR SB TX
Flush finishing
in wood construction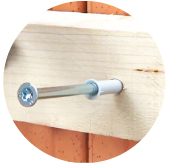 Multifunction frame plug MFR SB SSKS
Increased contact pressure in timber construction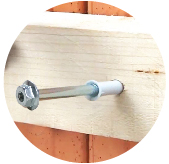 Multifunction frame plug MFR FB SSKS
Ideal for
metal construction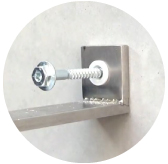 DIY tip 3: Focus on sustainability
At first glance, nylon plugs do not seem to be the most sustainable products. However, if you also look at production locations and working conditions, CELO's high-quality plastic plugs can score points:
MFR plugs are 100% Made in Germany
We ensure quality and jobs in Europe. The multifunctional frame plug MFR is produced at our site in Aichach (Bavaria, Germany).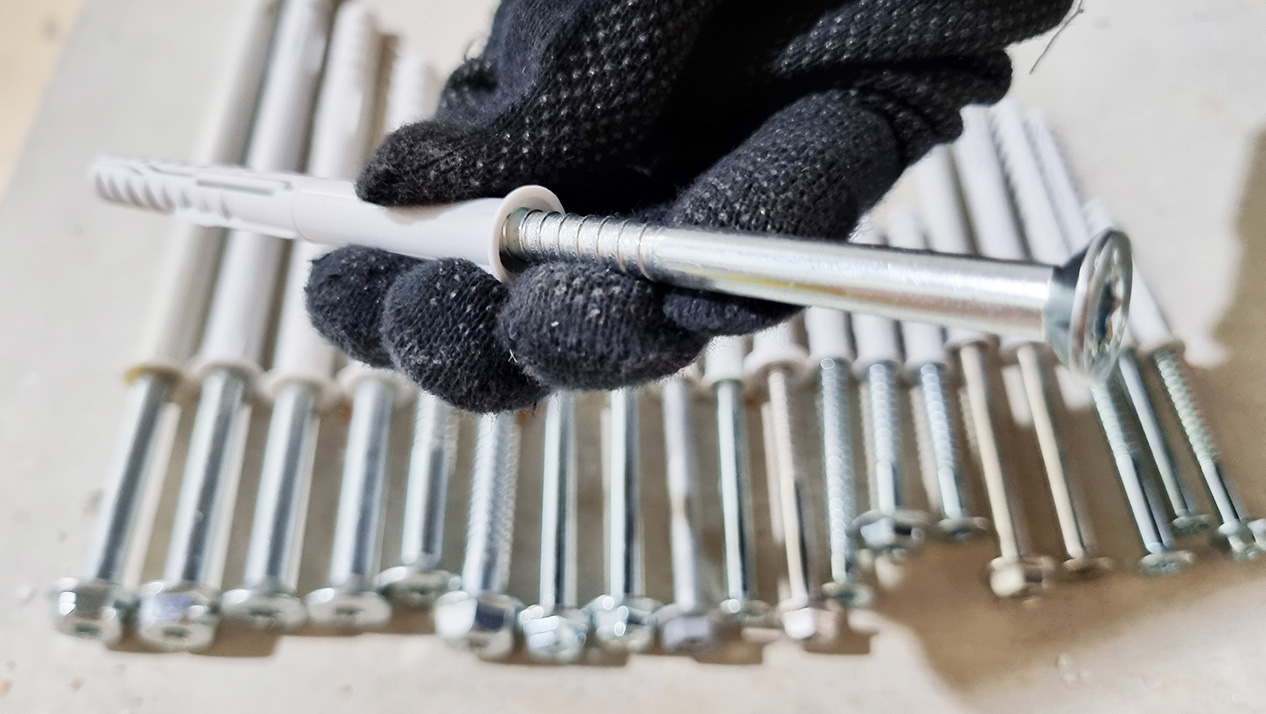 Less, but more
Go for premium fixings such as the MFR multifunctional frame plug, which can withstand high loads. This way, you need fewer anchors overall for installation and also save time during installation because there are fewer fasteners to install.
Fewer premium dowels, more time and money.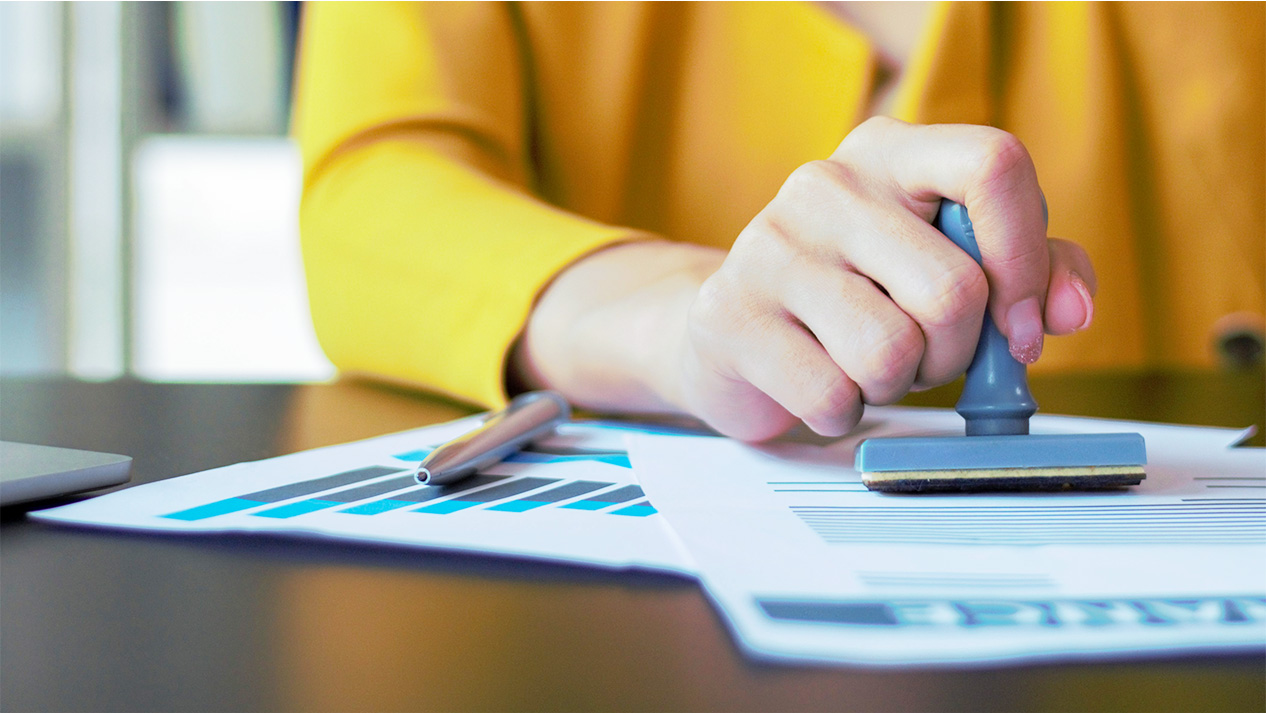 Long service life The MFR multifunctional frame plug has been extensively tested by a testing institute so that, according to ETA approval, a service life of at least 50 years can be assumed. Once installed, safe for a long time. This saves re-purchase of plugs.
Frame fixings are convincing when used both in the DiY and in the professional sector. The perfect matching of the plastic plugs with the screws ensures optimum load bearing. The European Technical Assessment/Approval ensures safety both within your own four walls and on large construction sites. Our corporate customers can find out all about frame and our services around facade fastening here:
Do you have any questions? We have an open ear and are happy to advise you! Do not hesitate to contact us here.