Fixings and innovative solutions for pros at CELO
Reduced head self-tapping screw FCE
Self-tapping screw reduced head for narrow channels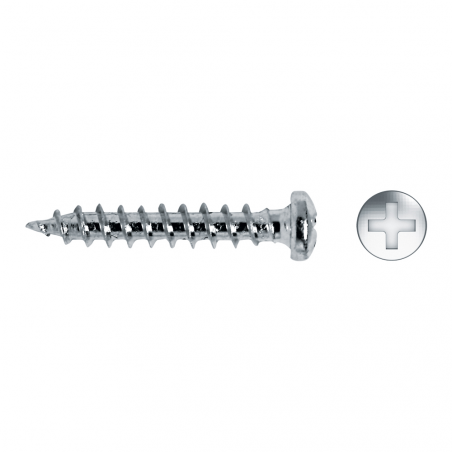 Product overview
Self-tapping screw FCE reduced head and PH recess is special for fixing the frame guides of the sliding doors. Its small head of 6.8 mm allows it to fit inside the channel. Made of high-quality steel and blue zinc plated coating.
94530FCE
94555FCE
94570FCE
Reduced head
Reduced head
Reduced head
3
/
3 references are shown
Key features:
Reduced head to screw through the channel.
Base materials:
Aluminium sheet
Metal sheet
Thin metal sheet
Wood