Fixings and innovative solutions for pros at CELO
Single clip with plug FTS
Plastic clip for direct pipe fixings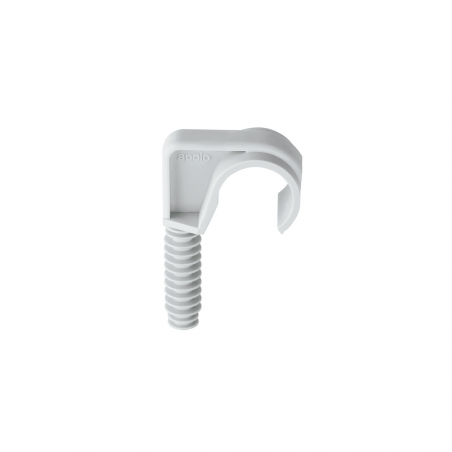 Product overview
The halogen-free self-centering TACLIP® FTS plug clip enables quick installation with good grip for cables and conduits. After drilling a Ø 8 mm hole, the TACLIP is simply hammered in and fixesthe pipe the same time.
Show more
3
/
3 references are shown
Key features:
Quick installation, good grip
Halogen-free
Self-centering
Self-centering ring for aligning the plug with the hole and facilitate the insertion
Drill a hole Ø 8 mm and simply hammer in the plug - done!
Base materials:
Concrete
Solid brick
Solid sand-lime brick
Lightweight solid concrete block