Fixings and innovative solutions for pros at CELO
FORCE ONE
The most powerful, lightweight and ergonomic gas nailer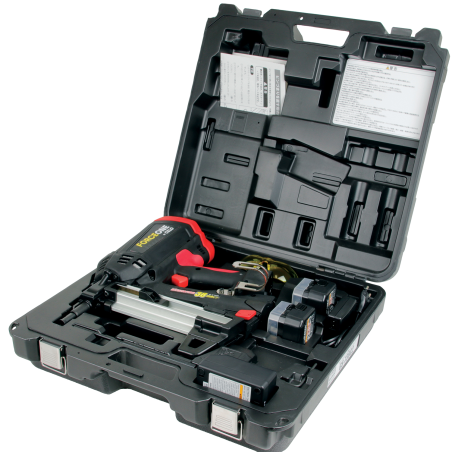 Product overview
The new FORCE ONE gas nailer designed by CELO is the most compact and lightest in its category. Its greater ergonomics combined with its 105J of power endorse the FORCE ONE as the best-in-class gas nailer for electrical installations.
Show more
2
/
2 references are shown
Electrical accessories
Fixings on concrete ceiling
Direct fixing of electrical trunking and junction boxes
Beam fixings
Electric cables
Electrical clamps
Key features:
Powerful. High power 105 Joules.
Extreme maneuverability. Compact and balanced.
High productivity. Quick release magazine and easy fuel access.
Effective dust protection
Less fatigue operator
Two batteries included, each charge lasts for 3.000 shots.
At only 3.67 kg it is the lightest gas nailer in its class
Rubber foot with cushioning effect for ergonomic operation
2+2 years warranty (registering the tool)
Great accessibility due to large contact nose.
Base materials:
Steel beam/purlin
Concrete
Hollow concrete block
Solid brick
Wood