Fixings and innovative solutions for pros at CELO
Pre-nailing drill bit SDS Plus
Drill bit with depth stopper for FORCE ONE.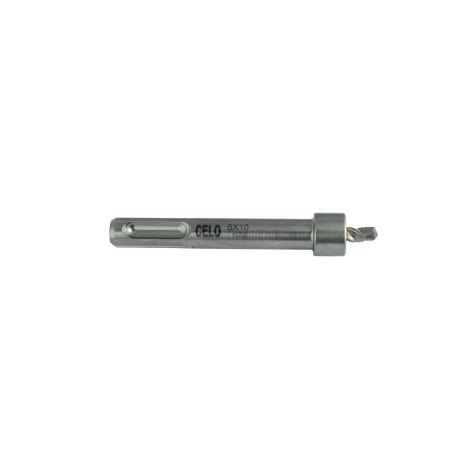 Product overview
The CELO SDS plus pre-nailing drill bit, also known as stepped drill bit, optimizes fastening with a nailer in hard materials (especially in very hard concrete). It is easy to use and adapted to all kinds of percussion drills and rotary hammers with a socket for a drill chuck.
Show more
1
/
1 references are shown
To drill a pilot hole easy and quick before nailing
Optimize the fastening of light-duty fixings on hard/tough concrete.
Fastening of light piping/conduit applications in renovation sites.
Key features:
Improve the success rate in hard/tough concrete
Avoid holes in concrete and Improve the aesthetic finish
Time and cost saving. You don't need extra nails or alternative systems (nylon plug and screw) in case of missed shot