Fixings and innovative solutions for pros at CELO
The most efficient and agile gas nailer for concrete
Increase productivity with ease and comfort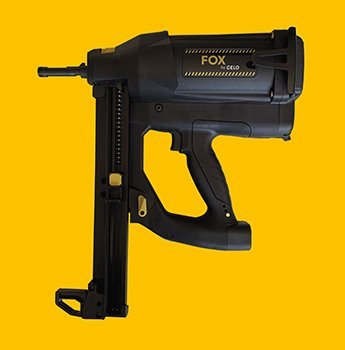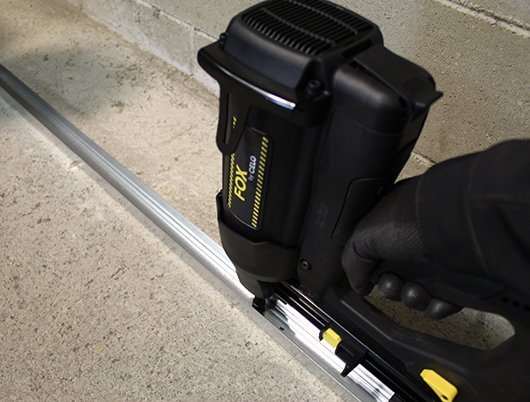 Why is the FOX perfect for drywall installations?
Designed with the installer in mind, the FOX is lighter compared to battery nailers with an ergonomic handle to provide comfort for repeated shooting. 
Its design also helps increase productivity allowing you to shoot up to 2 nails per second, that's 2 times faster than electric nailers! It also ensures continuous usage of up to 8,000 nails without needing to recharge or replace the battery. 
Drywall installations have never been easier or more reliable with the help of the FOX gas nailer! 
The FOX has been specially designed for drywall installations, but with its depth-adjustable nose and slim design, it means that you can adapt the tool to suit different applications, and its 85 joules of power allows easy penetration into different types of building materials. The tool allows you to install draining sheets, conduits, cables, pipes plus much more!
The FOX excels at saving you installation time when installing applications to floors and walls, although it can also be used in other applications such as those on the ceiling too.  
We also have a range of accessories that can be used with the FOX that also enables a more efficient installation, check out some of them below.
A fire approved fixing with a maximum load resistance of 60kg. Use it to help fix pipes and cables into concrete or brick. 
The FPD is a multidiameter clip, where each reference can cover 3 diameters. Perfect for a wide range of applications into different building materials it can be installed in 2 easy steps! 
The PFT metal clamp has been designed to reduce installation time. It can be fixed with a gas nailer in a way that can be installed with just one hand!
Suitable building materials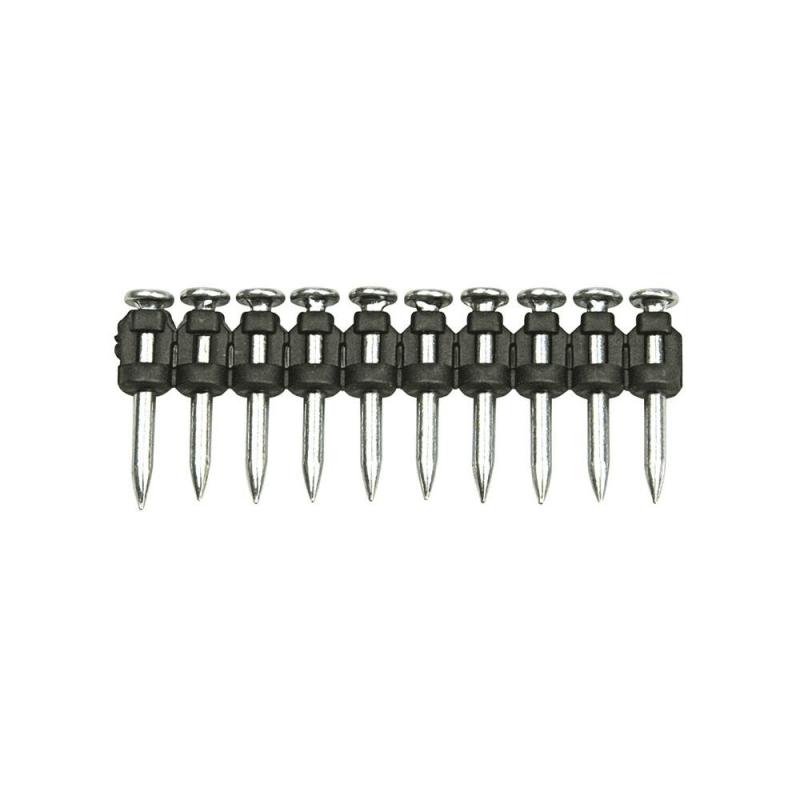 The FOX gas nailer can accommodate nails between 15-40mm in length. We recommend using the TKA steel nails which have been optimised for use in hard materials.
These nails have a ballistic shape tip which allows for quick and easy penetration into materials such as concrete, brick and hollow brick. 
The TKA comes in several sizes to suit your applications and each box of nails comes with one high-performance fuel cell.
The FOX gas nailer - The perfect tool for drywall