The first product of its kind with an ETA rating
With ResiTHERM® 16, CELO has developed a new innovative distance mounting system for ETICS, insulation facades. ResiTHERM® 16 is the first distance mounting system with ETA (European Technical Assessment) approval on the market. It has been comprehensively tested and therefore ideally suited for safety-relevant applications.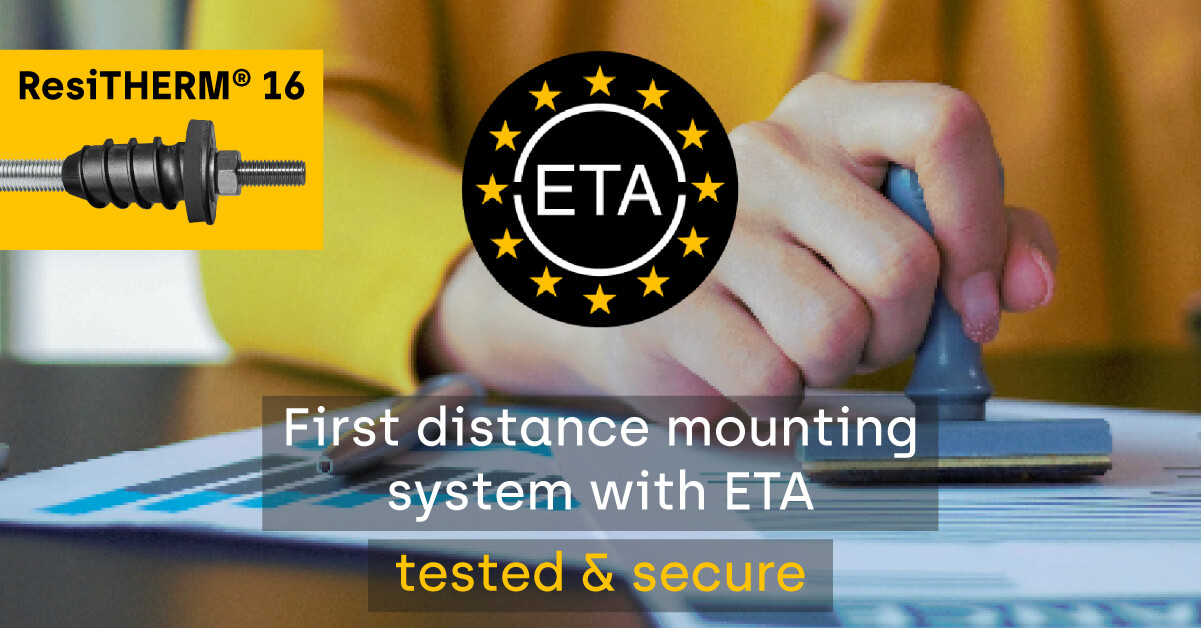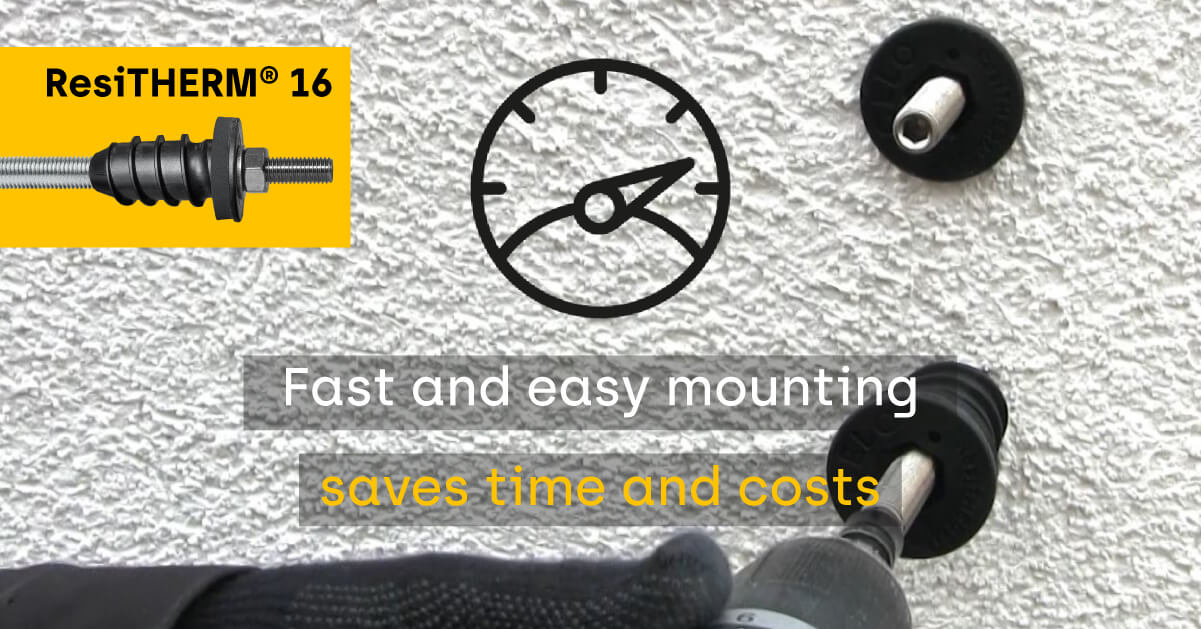 Simple and time-saving installation
With the ResiTHERM® 16, heavy loads such as canopies, awnings, French balconies, railings or satellite dishes can be securely and reliably attached to the external insulation - without thermal bridges.
The thermal separation module ensures effective thermal decoupling and thus prevents cold from penetrating the façade. The necessary stability of the cone is ensured by the high-quality polyamide with a high glass fibre content. A high-quality sealing ring made of weather-resistant EPDM serves as a tested seal against driving rain; with the usual grain size of the plaster up to a deflection of 3 mm.
The whole thing is rounded off by the simple installation: the anchor rod with the glass-fibre reinforced thermal separation module pulls itself through the plaster into the insulation material without pre-drilling. At the same time, this ensures a perfect installation process with the chemical mortar compound and, last but not least, neatly seals the drill hole with the EPDM seal.
The result is a clean look with a relatively small diameter of the cover plate.   
One solution for all surfaces
The ResiTHERM® 16 can be used in insulated facades made of concrete, solid and perforated masonry as well as aerated concrete. It bridges insulation thicknesses of up to 300 mm in concrete or 250 mm in perforated masonry. For smaller insulation thicknesses, the anchor rod M16 is cut to length accordingly. It is best used together with the ResiFIX injection mortar from CELO.
The connection thread is an M12 thread. However, an M12/M10 reducing set screw or a standard stainless steel screw can also be used. 
ResiTHERM® 16 is available in two easy-to-use sets of 2 or in a bulk pack of 20 and in two finishes: galvanised or stainless steel.
While the external metal parts are always made of A4 stainless steel, the two M16 threaded rods located in the insulation are different. These are available in galvanised or stainless steel A4.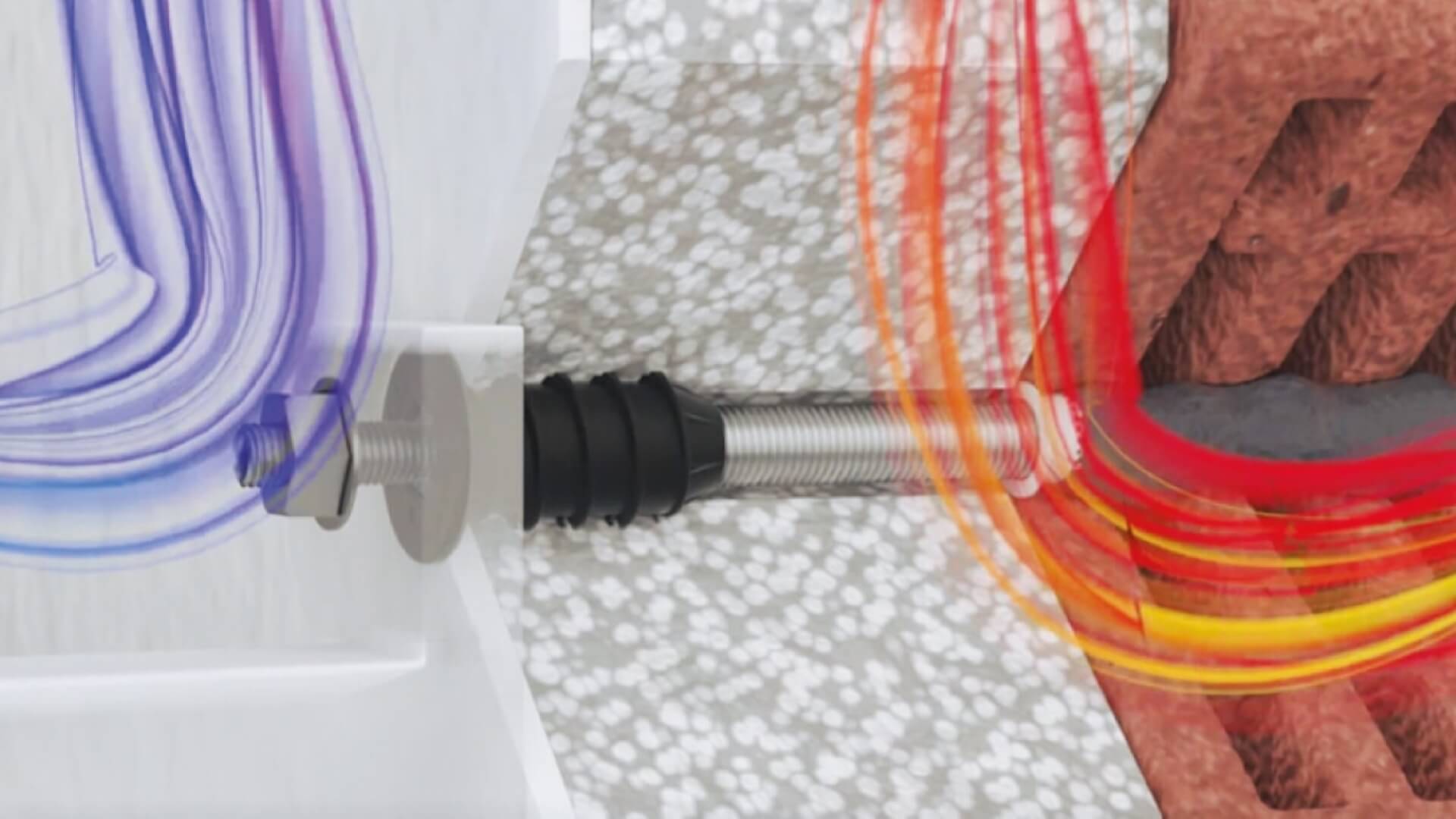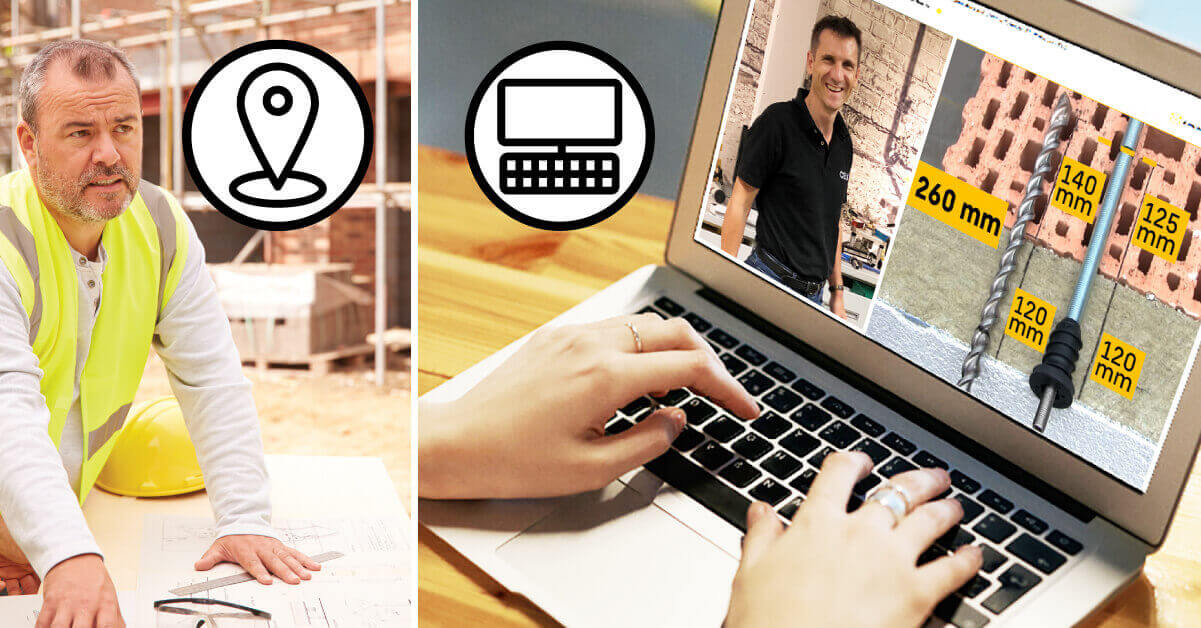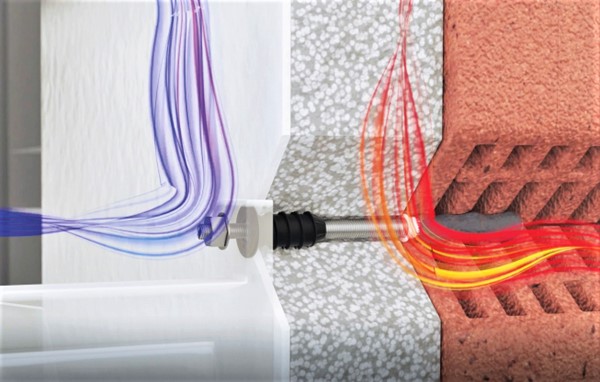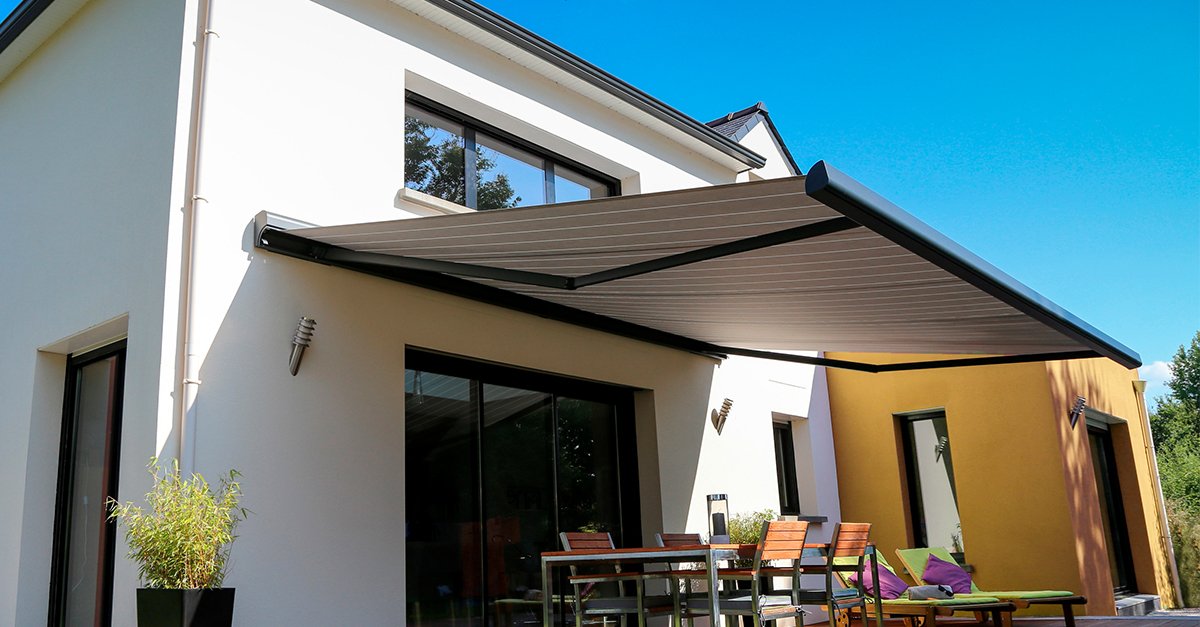 If heavy loads such as canopies, awnings, French balconies, awnings or air conditioning units are to be attached to the external insulation, a simple attachment in the insulation material alone is not sufficient. The challenge is to bridge the insulation material without causing a thermal bridge and to create a secure anchorage in the wall in wind and weather. ResiTHERM® 16 meets and even exceeds these two requirements.
ResiTHERM® 16 makes the difference! The innovative product is quick to install, driving rain-proof, thermally separated, rust-free, ETA-approved and Made in Germany! The perfect thermal bridge-free solution for heavy load fastening for ETICS.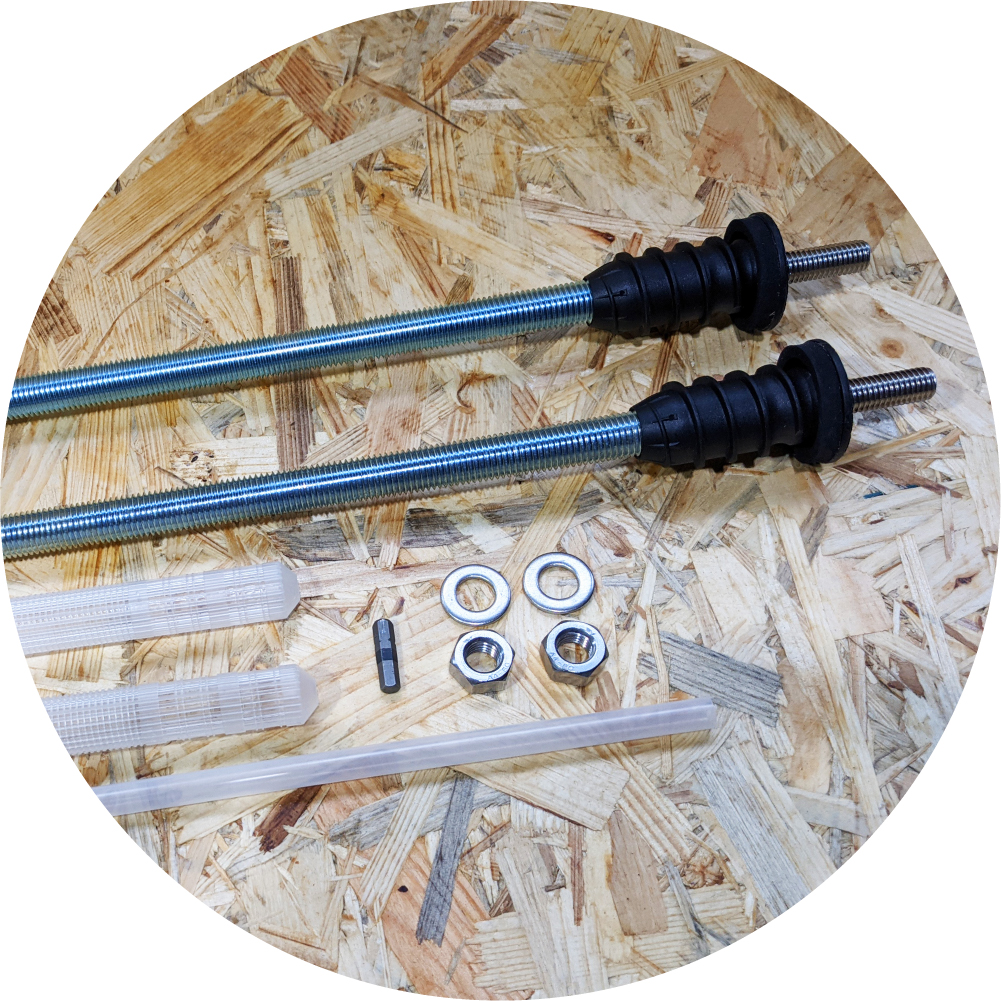 Convince yourself of our innovative product with ETA for driving rain-proof installation on insulated facades!
CELO Fixings also has another product in this product family - the ResiTHERM® 37. An ETA was recently issued for this fastening system as well. The ResiTHERM® 37 is an optimal product solution for ETICS insulated perforated bricks; in doing so, it is characterised by superior load values, especially tensile loads in perforated bricks.