Fixings and innovative solutions for pros at CELO
Cavity plug TPL
Self-drilling quick-tilt fixing for plasterboard.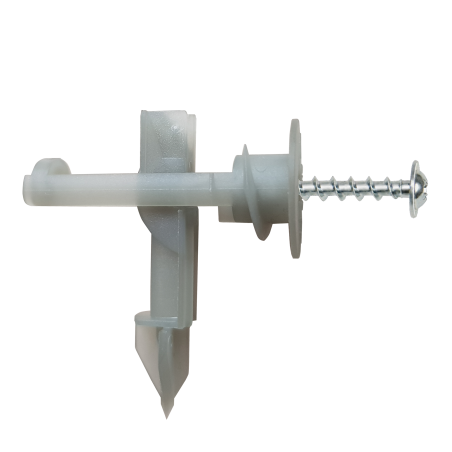 Product overview
The TPL has two parts that are already pre-assembled. The movable part has a sharp tip and drills itself automatically through the plasterboard. The fixed part of the plug ensures a perfect hold on the board.
Show more
Thickness of fixture [mm]
1
/
1 references are shown
Lighting
Light switches
Cable channels
Key features:
Fast: no need to drill beforehand.
Self-drilling tilt fixing.
No accessories needed: installed with a PH2 tip.
Screw included: 3.7x50.
To fix elements up to 15 mm.
For plasterboard panels maximum 15 mm thick.
Step 1
Step 2
Step 3
Step 4