Fixings and innovative solutions for pros at CELO
Customised experiences in retail distribution
At CELO we understand that some of the biggest challenges facing our retailers are to do with customer service, sales and marketing. Ensuring that you provide the right quality fixings for your customers, as well as providing an excellent experience so that they will come back to your store time and again. 
We've been producing high quality fixings that our customers have loved for many years. Although we know that our products can save time and money we have to be able to demonstrate this and help our retailers do the same for their customers. 
To help maximise sales and promote our products we offer a range of services that can be tailored to each of our retailers needs.  Here is a quick look at how we are tailoring our support to each of them. 
1
Small retail distributors
In smaller distribution centers we understand that space is of the utmost importance, which is why we have packaged our most popular products in handy blister packs and smaller sizes, that are the perfect size for any retail shelf. And don't worry you can also order our items in smaller quantities so that you still have space in your warehouse for storage!
We also recognise that some of the advantages of being a smaller distributor mean that you can be more agile, and provide a more customised experience to your own customers. If you are looking for some compelling marketing content, or information leaflets to help service your customers then let us know and we will be able to help create what you need for your store. 
Plus, to help build customer relationships you can contact our technical team who are always on-hand to answer any questions you might have about any of our products, or you can browse our YouTube channel for our "How to" guides, these also come in handy for your customers too!
2
Larger retail distributors 
For business that might have a little more room in their stores, we offer the option to have a customised display, measured to fit into any space that you require, whether that be for our Force One or Pick 'n' Mix displays.
We've created spaces for our high performance Force One gas nailer, in many of our distributors centres. These displays not only look good but they provide a space were the customer can gain a better understanding of the product and how it can benefit them. We also offer demonstrations for the Force One where we can come and show your customers first hand how the product works. This is invaluable, as you will be able to see up close how lightweight the product is and how it can make your work more efficient. 
Our Pick 'n' mix stands can be customised to the size of the space you have and also to the products you want to sell. Our pick 'n' mix stands provide excellent customer service allowing the customer to select exactly the right products and amounts that they need to complete their projects. They are also excellent tools for marketing allowing you to display information about the products on offer and any sales currently running. We can help you design the stands and any promotional offers in a way that helps maximise sales and revenue.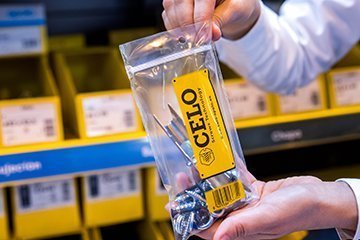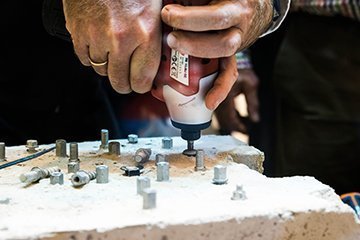 As we move in to a more digitalised society and more people shop online, we offer special services to help those retailers with an online store create multichannel campaigns, that create a seamless experience between the online and brick & mortar shop. We can provide you with online promotional materials, help create banners and images for your site, as well as providing a connection for your product database to make sure you have the most up to date descriptions of our products. 
Look to maximise profits not only through better sales but with improved operational efficiencies and productivity too. With the help of our electronic payments, everything will be in one place so you don't have endless bits of paper lying around and you know exactly what payments need to be made and when. We also have a product data feed that can connect to your information so you always have the most up to date information at hand. 
4
 Specialist distributors
If you work in the specialist sector then we have got you covered! We are specialists ourselves after all and we understand the dedication and knowledge needed to keep your customers happy.
If you specialise in one type of sector or fixing then you can get in touch and ask for one of our technical assessments. We can help determine what sort of products you are after and what we can create to meet your needs. Some of our best collaborative work has been with specialists in the sanitary sector looking to reduce costs and improve installation times with specialised fixing sets for different applications. 
We can also provide you with demonstration for any of our products. We believe that demonstrations are key in order to effectively show the efficiencies of the product and how it will help transform the working lives of your customers. As soon as you see one of our time saving products in action we are sure that you will love them as much as we do. 
Overall we provide many different services tailored to each of our individual retailers needs. Although we have gone through what we are doing for specific retail shops, all our services are available for any of our retail partners. We take the time to understand each of our retailers before suggesting what services we can provide, because we know that small things matter. If you have any questions then please do not hesitate to contact us.